08-Mar-2013
By Ritesh Maheshwari
Price: 9,03,800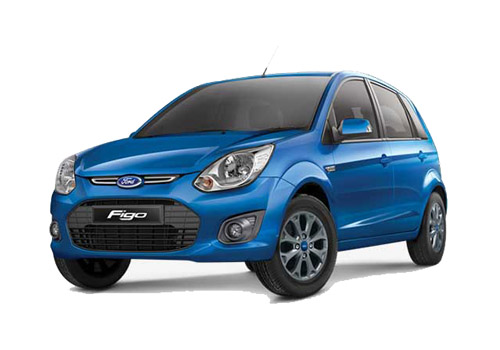 Ford Figo Diesel Celebration Edition variant truly rocks!!!
Pros : Stylish looks, good mileage, low maintenance cost and luxurious interiors
Cons : Shock absorbing system is not soft enough, boot space is small for long drives
Driving Ford Figo diesel is a pleasure and I am enjoying it for the last 2 years, hello friends myself Ritesh Maheshwari from Gwalior. Figo is a family vehicle designed so that we can go on long drives cherish on the comfort and relaxation, the vehicle embarks upon proudly. It's an owners pride as it provides the opportunity to stay ahead, it gives the confidence that wherever we are its delicate hands are always here to support us in any kind of situation. My regular drive involves a very uneven terrain which can cause serious damage if the vehicle is not strong enough to handle the worse road but thankfully we have been successful in crossing all those hurdles.

Already driven my car well over 90000kms now the time has come for me to add on some more excitement to the current package and I have been considering exchanging my little cute smarty with the all new beauty queen. I have recently visited the showroom to catch on the new Ford Figo Diesel Celebration Edition and I got very excited to see the added new features, interiors been improved to a greater extent, exteriors are more curvy than ever all these additions increased the attraction the new Figo holds and makes it more luxurious than ever. The center of attraction is the decent pricing of the total package. I asked for the exchange offers and dealer informed me that I need to wait for sometime as company is planning to come up with an exchange offer and it's not available as of now.

Waiting eagerly for the offer to come in, it would be a great pleasure driving the vehicle which is a synonymous for power, comfort and best value for money. It's a trusted rugged vehicle that offers uninterrupted peace and assures long term performance with minimum efforts from the owner's side.