12-Jun-2011
By Adi
Price: 9,03,800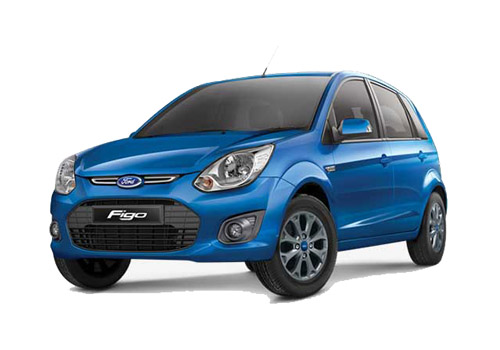 Fascinated by Figo
Pros : Titanium Finish, Front curves, elegant design, good mileage
Cons : Rear finish, Drive could be more smoother
Its been two months and i have been as fascinated as before. Figo is truly a value for money. I remember i was a bit hesitant when i went for a test drive but as soon as i entered the car i made my mind that i'll buy it. Soon i was driving her back home and as she ran through the way, the grip, the speed, the control, everything just came out to be perfect. I am completely satisfied with the performance of the car and its new music panel with the bluetooth and all is a charm for me since i am a music freak. I am planning to drive all the way to Manali and hope it will eat the mountain road as well. The only problem that i have fetlt so far is the Drive could have been more smoother as it is now but dosent matter much when you get a good mileage and overall good performance.
Exteriors:The Car has dynamic exteriors with its curvy looks and sleek design at the back. The Tail lamps are quite impressive and the front gives a fresh look but still lacks much of difference from the rest of the Ford Cars.
Interiors:The Interiors simply excellent with an essence of sedan, The Titanium finish is elegant and overall finishing of the car truly lives up to the name of the company. Seats are quite comfortable with a space broad enough to suit various postures. The Instrument panel and deck is more of properly positioned and the car gives a tint of a luxury sedan many a times. The newly featured auto volume control with Bluetooth connectivity in the music console is definitely something to talk about. AC is very effective and hence adds to the car's luxury. The Boot space is huge and can be occupied with almost everything you would take out to your trips.
Engine:Ford Figo comes in both petrol and diesel variants and with a five speed transmission. The Diesel version comes with the same engine as equipped with Ford Fiesta which is well known for its power and mileage. The Torque offered is good and stable even at low speeds and derives a lot of acknowledgment. Gear box is well equipped and the overall driving experience is good.
Performance:The manoeuvring is good and the car is accurate and stable at higher speeds. The Suspension and wheelbase of the car is good and also the overall make of the car gives a good road clearance. The mileage is pretty much good with the diesel model.
Conclusion: A value for money car if obsessed with Ford, however the car is somewhat subjected to even better competitive.