17-Dec-2012
By Gagan
Price: 9,03,800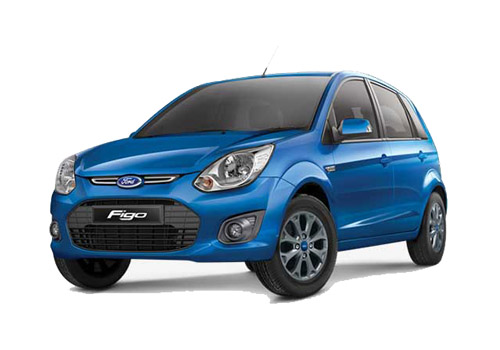 Ford Figo gets all comforts
Pros : comfy & cozy interiors,fuel efficient,specious
Cons : slightly hard steering feel, no rear ac vents
Hurrah! At last I got something that is comfortable and also fits in my tight budget. I am talking about my compact genius Ford Figo Titanium, of course it has got a yummy diesel. I am calling it yummy because it is so good while driving, not only for its 1.4L Duratorq, but for its seating comfort. Guys you won't believe couple of days back I saw the speedometer it read 3650 kilometers, trust me I don't know how did this happened as I went on driving this cute luxury for miles after miles. We are a joint family of 6, 5 adults and one kid of mine, and all of us are always comfortable in the compartment whenever we are on for a long journey.

Its bright yellow exterior color makes it feel big and bright from outside and the very smartly designed cabin has room in all directions together with a very purposeful boot. Whenever I see any hatch in the segment, be it Maruti Swift, Hyundai i10 or Chevrolet Beat I must admit that space and comfort are real challenge in these cars.

But Ford Figo has got everything adorable, its rear legroom and head room is very adequate. At the start I had made up my mind for Swift, but my dad felt a little uncomfortable with seats at the time of test drive and with Figo he felt happy, so that's how Figo got the nod. And after driving for nearly 3700 kms I humbly feel that with dad's happiness came mine. It offers perfect handling in jam packed traffic and unwraps its sporty attitude when on highways. Also nearly 13 kmpl to 14 kmpl in city and just under 18 kmpl to 19 kmpl is another reason for delight.