14-May-2011
By Anil Jangid
Price: 9,03,800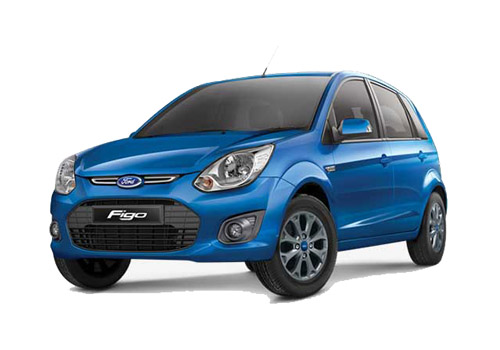 Ford Figo: An impressive hatchback
Pros : Looks, Mileage, Performance
Cons : Power windows on rear doors not available
I was looking for a fresh and stylish short family car so it may be a hatchback. After seen lots of compact cars in India I satisfied with Ford Figo is an idol car for my 5 member's family.
The car has very stylish and sporty body design which its impressive and cute features. Due to its these features I was attracted to it and bought it. Its main features which are looking attractive are big and bold head lamp cluster, muscular look, slim grill, body coloured bumpers and handles, Rear and front wipers etc.
In my eyes Ford Figo has better interior design and features than other hatch back cars in India. The car has digital odometer, 2 trip meters, tachometer and a digital clock which it stylish and pretty look in the segment.
The most impressive feature of my sleek baby is providing good comfort to me and my family which long and short drive. The car has good boot and leg room which is much more for a short family. While there is nor word for its carry luggage and restful seats.
I am satisfied with my Ford Figo because I can control on the car in any situation like while the car run on top speed and critical ways.
As I heared that Ford Figo is powerful fuel efficient car in the segment so I found it. It 1.2L engine (I have diesel) is very fuel efficient on both mass areas and long roads. My car is delivering average mileage over 12 Kms per liter urban areas and 15 kms per litre on long roads.
The Figo is an idol car for music lovers because its music player is really nice while bluetooth connectivity is another wondering features that attracts everybody.
Guys, at last I want say that if you are planing to buy a hatchback I would like to suggest u that go for Ford Figo if you want value for money and rock the life along with style and performance.