22-Feb-2012
By Neeraj
Price: 9,03,800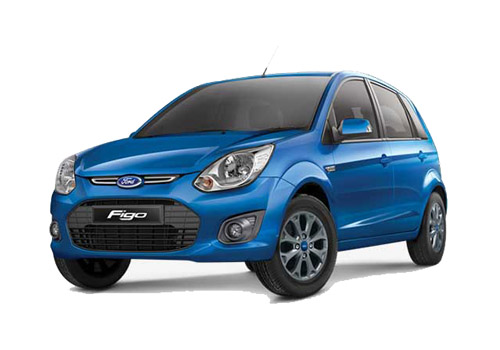 One of the best small cars
Pros : Alluring looks and Powerful inline
Cons : Inefficient pick up
Ford Figo was launched about two years ago and since its launch it has been my favorite diesel hatchback. I bought it last year, and have been a satisfied consumer since. The version I bought is Ford Figo Diesel ZXI, which is priced at Rs. 5.35 Lakhs (ex-showroom price). It is one hell of a car, and of course it is from one of the leaders of auto market Ford. I have driven it on highways and I have driven it on city roads, and it is an exceptional performer. I am happy I made the right decision by trusting Ford's product and I really want to suggest this to everyone buying a hatchback which is performer as well as a charmer.

Ford Figo comes in two versions- Petrol and Diesel. Both the versions are available in four-four variants, namely- LXI, EXI, ZXI and titanium. The petrol variants are all powered by an 1196cc engine. Whereas, the Diesel version is powered by a 1399cc engine. The petrol version's engine generates 71ps of maximum power and 102nm of maximum torque. Whereas, the Diesel variants' engines generate 69ps of maximum power and 160nm of maximum torque. Both the versions are quite powerful and have smooth and nice ride quality. I have no complaints regarding the performance of the car, except the pick-up it offers.

The features of Ford Figo from the outside are quite charming and attractive. It has a sleek look, and nice and big headlights and tail lights. The body curves are nice, and make up for a pretty car. The interiors are again pretty nice. The fabric and plastic quality is decent, and the dashboard looks quite cool. The car is quite spacious for all the passengers and it is comfortable, as well as nice to be in.

Overall, Ford Figo is a one of the best hatchbacks you can get at a nominal price.