12-Oct-2012
By Navjot
Price: 9,03,800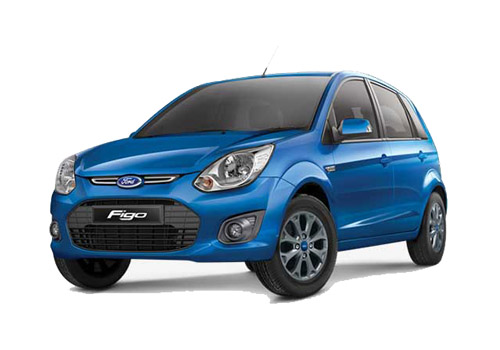 Comes with only the basics the Ford Figo
Pros : good handling, mileage and fresh looks
Cons : no safety features, no Bluetooth support, power windows missing
I have been driving the FORD FIGO petrol LXI since quite long now. I bought this car around eighteen months ago. I have been quite satisfied with the car and the after sale services which are provided by the company. I personally love the looks of this car very much. I find them to be very appealing. And with the looks being very appealing, I also find them to be quite fresh as compared to the other cars in this segment. I feel that the car can give a tough competition to the other cars which are already present in this segment.

Another thing about this car which impresses me is the ease and the comfort the car provides in its handling. The car feels to be very smooth while I am driving it. I never feel any problem with maneuvering the car in tight corners or even in the heaviest of the traffic which I normally find in the old city area where I have my home. Another thing which impressed me but I don't know if it comes in the handling part for sure. I felt that it is easy to again resume control of the car even after the biggest of the bumps I tend to get especially while I drive in my area.

Apart from the good handling that the car provides there is another good thing about the car that I feel is important to mention here. The car gives out a very good mileage in the city driving conditions as well as on the highways. The car manages to deliver at least more than thirteen km per litre in the city and around seventeen on the highways. Having a high mileage is a very important feature nowadays as the fuel prices are constantly on the rise and they are not showing any signs of coming down.

A tip which I feel is important to share here with you all is to drive the car on a constant speed and keeping the gear shifts to a minimal. Following this tip can improve the mileage of the car very significantly. Apart from the good things that the car has I feel that it lacks something in some of the aspects. The car does not offer any of the safety feature that many or I should say maximum of the other cars have. There are no airbags, ABS, EBD or brake assist in the car. Having these features in any car is very important for any one's safety in the car. Other feature which I found missing is related to the entertainment in the car. Although the car has a basic music system, it does not have the feature of Bluetooth support which I personally feel to be quite important nowadays.