04-Apr-2012
By Kumkum
Price: 9,03,800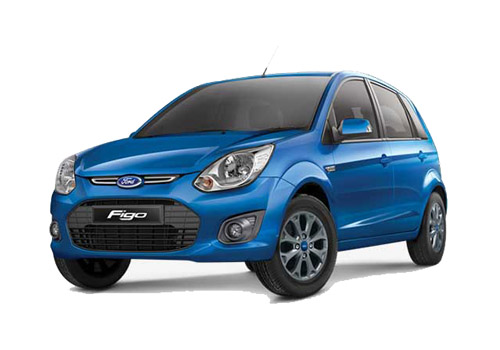 Ford Figo – Looks good & drives good
Pros : Stunning looks, Stable on all terrains, Fun to ride, Comfortable
Cons : Interiors not very appealing
I am a rational person and wanted to buy a car that was a perfect combination of looks and performance. Since, I was bound my budget, I had fewer options. After test driving a few cars, I had to make a choice between Maruti Ritz and Ford Figo.

Figo attracted me for it was spacious and very comfortable. The car was wider and longer than the Ritz and even sported a longer wheelbase and better interiors.

I opted for the Ford Figo Petrol ZXI 1.2 and that meant that my fuel expenses were also taken care of.

I was a little skeptical about the after sales service of Ford but my apprehension wasn't real. When the fuel lid of my car was troubling me, the service center personnel's helped me out and replaced it. People have been blowing this aspect totally out of proportion and the truth is that Ford bashing won't help them in reality.

I am reasonably highlighting the pros and cons of the car. It is a show stealer, looks-wise. Let's face it; Maruti and Hyundai haven't made any good looking cars as yet. The car's engine makes no noise and its suspension is simply awesome. It is fun to drive Figo on plains or hills and I bet it will be a favorite on hilly places too. Indeed, it is a well-balanced and well-crafted car that deserves applause. It is reasonably priced and yet manages to deliver effective performance and smooth driving experience.