21-Jun-2011
By Chandan
Price: 9,03,800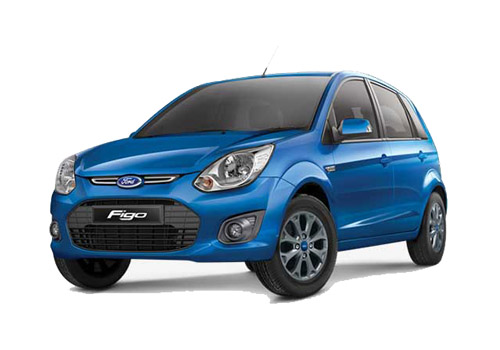 Ford Figo Definitely Go Fida
Pros : Spacious, Economical, Loaded with advanced and trendy features
Cons : Performance on highway is bit low
When I saw this Ford machine the first time I was really impressed by the looks, style, low profile of the car. After taking a long test drive I came with the following conclusions.
Interior
The features of Ford Figo are well designed good leg-room, good drivers view, comfortable seating for 4 (5th can easily be accommodated), good suspensions, good co provided music player with Bluetooth for phone (is really useful), plastic parts at interior would have been still better. More importantly the drivers seating position & controlling the vehicle is very good. Rear window doesn't come down fully therefore any power-window provided for the same but then its ok since nowadays everybody is driving with AC on.
Exterior
Exterior of this car is really good from all the angles, nice quality colors, but when you open the bonnet you will be surprised to see the heavy use of plastic material & e there is absolutely no protection to engine in case of unfortunate frontal collision even with two wheelers. Sales person promptly replied it's due to cost cutting measures but I personally felt it's very risky. Open the trunk & you will be surprised to see the luggage space it offers, really well.
Engine Performance
Petrol Engine is a big let down, very under-power. If you are sitting in 4-5 persons with AC on then you will really curse the engine, absolutely below par performance. Overall good package but petrol engine performance is big let down & to me engine performance matters most.
Overall the car is a good deal and one must go for it.