11-Apr-2012
By Nitin Kumar
Price: 9,03,800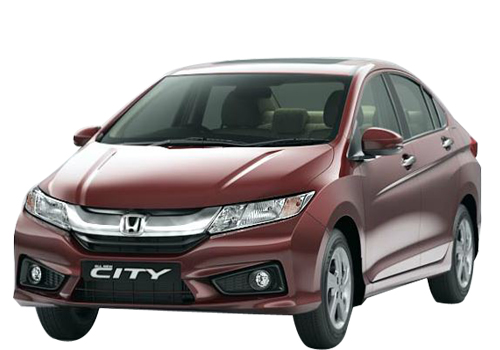 Makes you feel proud – it's a head turner
Pros : Spacious, comfortable, Strong Build Quality
Cons : High running cost, not fuel efficient, average music system, ground clearance
My Honda City 1.5 V AT Inspire is quite an obvious choice for anybody in India, who is planning to owe a new sedan that has both panache and power. I have travelled more than 5000 kms in this car and I am its proud owner but now I see a lot more options in its segment and would suggest all my dear friends that they should think carefully before buying this relatively old charming sedan.

The initial price of Honda City is high but its running cost is higher. The car gives an average mileage of not more than 11kmpl in the urban conditions. Go for it only if those expenses are not taxing on your pocket. At the end of the day, your beloved car should not become a burden on you. Beware; its servicing is also expensive because of expensive spare parts. Honda does not give any free/spare alloy wheel with such a premium sedan.

Though it comes from a reliable brand, Honda City can still improve its build quality. The ground clearance of Honda City is low. One has to drive extra carefully while going over speed-breakers and on the potholes. The bottom of the car may touch the road and it can scrape it badly.

The music system of the car is just average. There is no Bluetooth and it also lacks high end features that contemporary sedans are offering. There isn't any parking sensor, ACC, turning indicators on electrically controlled ORVM's and MID.

I think that the whole joy of owing an expensive sedan is lost because Honda City is not that exclusive anymore. There are better sedans in the market. The latest Volkswagen Vento and even the Ford Fiesta can offer better value for that whopping price at which Honda City comes.

Think twice before opting Honda City!