04-Oct-2012
By Deepak
Price: 9,03,800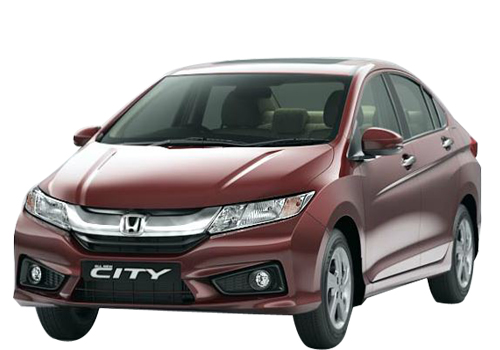 My Honda City full of luxury
Pros : good performance, high mileage
Cons : available only in petrol
Hi everyone! I am Deepak from Gurgaon. I work for a leading MNC; I have a family of four which has me, my wife and two children. I got married five years ago. Since that time I drive a Maruti Wagon R. I had been very satisfied with the Wagon R. it served all my purposes as I owned the top end model. It was enough for me and my wife. But now as I have successfully saved enough money and my family also has grown bigger and hence since last couple of years I have be thinking about shifting into a bigger car, something like a sedan. If talking about sedans then I have to say that I have been very much attracted to the Honda City series.

These cars have been very successful all over the globe wherever they have been launched. The sedan had been ruling the hearts of millions in the Indian car market since more than a decade now after it launched itself in the year 1998. The car went through many facelifts and models after then. Sometime back only the third generation of the car went through a mid life facelift which was indeed very contemporary. The entry level version of the car which I own is the Honda City Corporate MT. The price of this car is kept very wisely with most of its competitors in the market.

Even after some shortcoming of the car, it comes filled with many luxury features like halogen headlamps which indeed is very useful during the night time as it improves the visibility a lot, black fabric upholstery, power windows in the front as well as in the rear, central armrest at the rear seat which makes the ride of the car even more comfortable, a 12 V accessory socket, tilt steering and air conditioning system with heater which is quite important here as both the summers and winters can reach their extremes. These features are exclusive part of this particular version of the car.

After driving the car since more than 6 months I easily say the reason behind the huge success of this car is because of its exceptionally good handling both in the city and on the highway. The suspensions of the car are hard and not too soft which is successful in delivering a comfortable ride. Being quite sporty, the acceleration of the car is quite impressive. The car gets from nothing to a 100 km per hour in about 11.5 seconds. The car easily touches the top speed of about 180 km per hour. To add more the mileage of the car is also very good of about 12.5 km per litre in the city and 16.8 on the highways. I should say that I'm very happy with this car.