18-Apr-2012
By Anand
Price: 9,03,800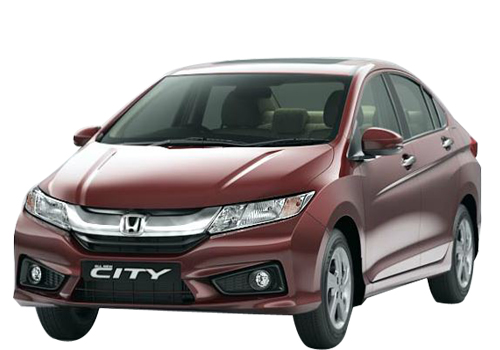 Honda City – A driver's delight
Pros : Stylish looks, smooth and powerful engine - drives like a dream, automatic transmission
Cons : unsuitable for people with small height and especially girls, poor visibility, less than 100 mm ground clearance
I have bought the Honda City V AT Sunroof 3 months back and have also taken my car in city as well as on highways. I have already driven 1500 kms in my new car.

Compared to others cars that I have driven, it is the best so far. It is fantastic to use this Automatic variant and feel free. It gives a stupendous driving experience especially on highways. It is definitely appropriately priced for the kind of convenience it offers.

In city, it hardly manages a mileage of 11kmpl and there it also poses difficulties while driving. There are problems when one can't see ahead. Even straining the neck is useless because after maximum height adjustment, the situation persists. Visibility is poor and even its sensors don't really help while reversing on congested roads of India. Yes, it does also have a ground clearance of less than 100 mm and hits at the speed breakers sometimes but it is not the case always. Taking the car diagonally over them can be greatly useful. You can also upgrade the tyres to new Michelin primacy tyres for resolving this issue.

However, I feel that all premium sedans are low set and that is for some reason. You will get used to it. Honda City will teach you how to drive it well. It is one car that pays attention to your comfort while driving. Extremely smooth gear shift and instant acceleration helps you overtake on highways in seconds. I am saying this from my personal experience. On highway, driving it at 80km/hr gives around 19-20 km/liter mileage and at higher speeds, mileage shoots up to 16 to 18 kmpl.

Honda City is not a passenger car and should not be judged on parameters which define those cars. It is a premium sedan that costs more than 10 lakhs. It's all about enjoying the long drive when you are in Honda city. That's what it is made for, having fun.