29-Sep-2012
By Natasha
Price: 9,03,800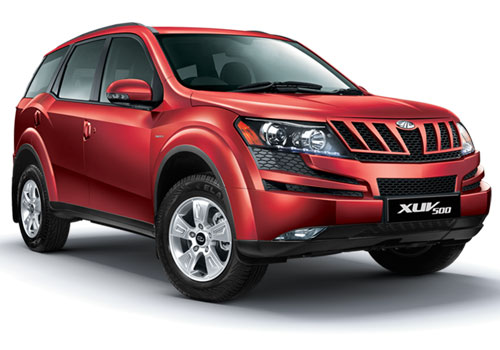 Mahindra XUV 500 – The Pouncing Cheetah
Pros : sporty looks, superb safety, excellent handling
Cons : none
I am Natasha from Kerela and I am planning to buy a SUV. The recently launched Mahindra XUV 500 W6 is grabbing my attention very much. The cheetah looks of the Mahindra XUV 500 W6 can amaze anyone and so do me, so I have decided to buy it. The jaw like chrome grille and cheetah eyed headlamps accompanied with drops like fog lamps give it a sporty character. Then there are LED parking lights. Its whole structure resembles like a pouncing cheetah. The door handles are like paws of cheetah and same is its speed which is due to the 2179cc mHawk Diesel Injection Turbocharged Diesel Engine which releases the power of 140bhp and torque of 330Nm and is mated with 6 speed manual gear box.

The other technology based features housed in Mahindra XUV 500 W6 are infotainment display, integrated music system, rain sensing wipers and Intellipark system. Safety features follow ABS with EBD, 6 airbags, crash protection and crumple zone, disc brakes with tubeless tyres and side impact beam. Comfort gets a new definition with features like tilt adjustable power steering, Fully Automatic Temperature Control with dual HVAC, premium fabric upholstery, power foldable and adjustable ORVM's, armrests and cup holders, 8-way adjustable seats with adjustable seatbelts.

Some other advanced features installed in the SUV are Cruise, phone and audio controls, voice command switches on steering wheels, mobile charging point in all rows, remote center locking, rear demister, laptop holder and umbrella holder. The SUV comes in different shades and all are equally liked. With the numerous features the Mahindra XUV is liked by many people and even admired a lot. With the one at your parking you feel like a king.