10-Apr-2012
By Srinath
Price: 9,03,800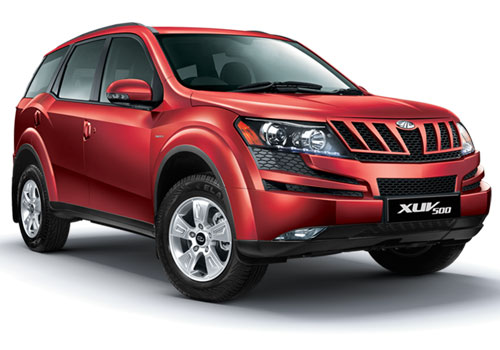 Mahindra XUV 500 lacks vital features
Pros : Futuristic design, powerful engine for hassle-free handling
Cons : Price, lack of comfort, poor music features
Every car, be it a sedan or a SUV, has to serve one's requirements well. Then only, the purpose of buying it is actually realized.

I am one die-hard fan of SUV's and have bought and owned SUV's in the past. I really like how these large-sized beasts ooze power and pride on road. It is also important that the car interiors look good and are very comfortable. After all, when one moves out with family on long drives, it is important to have fun and enjoy the drive, more than anything else. Even if my car gives me a good mileage but I feel that my whole drive wasn't comfortable because of an ineffective AC or uncomfortable seats, the matter ends there only.

My latest fascination was for the Mahindra XUV 500 until I actually got a chance to know some real facts about this upcoming car. I wished to owe its W6 variant.

This diesel engine of this variant is damn good. This 2.2 L diesel engine is of 2179 cc and drives like a dream. It accelerates the car at the top speed of 175kmph in just about 11 seconds. But my whole charm for this one vanished when I came to know that this variant lacks some very important features. I have found out that Mahindra is not offering alloy wheels in this variant. A 'so-so' music system (without remote control) is on offer and I simply love to listen to music while driving. There aren't any leather seats and on the whole interiors are average.

The price of this variant goes up to 11.5-12 L and such vital things for buyers comfort and enjoyment are not taken care of. What if the car drives superbly well? Me and my family still wouldn't be enjoying as much.

No way!!! I am not willing to book Mahindra XUV 500 anymore. My suggestion is that you guys also think twice, if you are planning to.