05-Mar-2012
By Pinky
Price: 9,03,800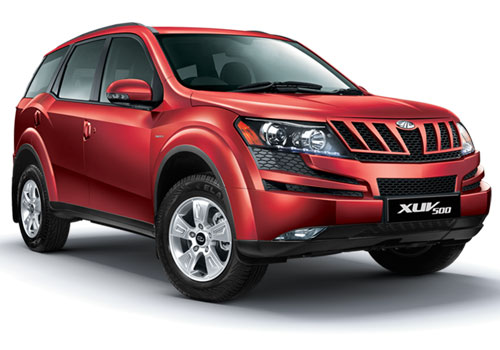 Me the luckiest man on earth!!
Pros : Adorable, practical and all time luxury
Cons : Leather seats missing in base variant
Hi all!! I am writing this review in all unconsciousness as today I have got what I was looking for last six months, my friends its Mahindra XUV 500, the red baby. I feel like I am the luckiest person on this earth. I booked it long back when its bookings were first open, I was been told that I would get it delivered after 7 months, but amazingly, I got it delivered in 4 months. Hats off to the dealer and Mahindra for delivering the car before time.

I am amazed to see the graphics and interiors of this car. It is full of space and luxury and once you step inside it, you will not feel like stepping outside. I got the XUV 500 W6 and I think it is quite good in all the parameters, except the leather seats. I think at a price of 13 lakhs, company could have afforded to wrap the seats with leather. All the features are working perfectly and power windows, swing up and down with an instant touch on the button. I drove it for around 13 kms so far and it feels like you are driving Hummer.

Pick up and acceleration of this car cannot be described in words. I would say Mahindra's 2.2 liter mHAWK engine rocks. There is good space for 7 passengers to accommodate properly and the three row AC vents breeze the entire climate inside the car. There are lots of pocket and boxes wherein you can store ample of the utility stuff. In night, you will find this car a distinct product from the entire SUV line up in India. Guys it has got the lounge lighting that makes the interior quite happening when switched on.