25-May-2012
By Bhuvnesh
Price: 9,03,800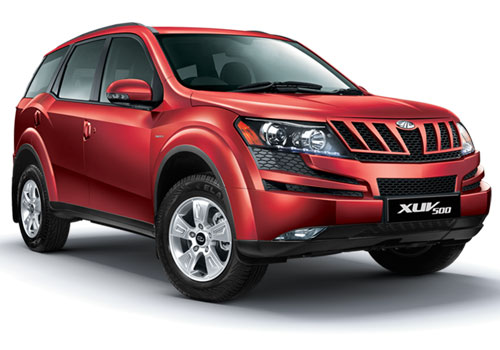 Premium looking SUV with cons
Pros : big cabin, powerful looks, stability
Cons : braking, engine noise, cheap plastic
Hi all my friends, it's been 3-4 months since my close friend had purchased his Mahindra xuv500 W6 model. I would have also had the same as we were about to book it together, but due to some circumstances I wasn't able to book it, while my friend did it. We are like brother to each other since we know each other from childhood. I have been driving it since three months now, it's like a single vehicle got two owners.

In this time period I have found many shortcomings, which I would like Mahindra to improvise on next lot of XUV500 production that I would like to be a part of. I currently own Tata Safari it's always a different experience when I drive Mahindra xuv 500. The super attractive looks fails Toyota Fortuner by every angle, be it cheetah front or never-before-seen rear. To start with engine noise is nearly just lower than that of Safari, which is jolt that was never expected, rather a very calm premium-SUV type engine. Here would say Mahindra Scorpio is much lower than both. While sudden-braking makes vehicle skid on high speeds despite having ABS, EBD its makes screeching sound, I was at 120kmph of speed at this time. Here it requires some retuning and more hardcore testing by the company. The stability-part is awesome body rolls are just proper never imagined such in an SUV you can take cuts easily and turning radius is decent.

Inside apart from comfortable seats the cheap plastics will make you feel awkward central-console/dash part is very soft, poor quality. This is not what I would like to have in Rs 10 lakh+. If it is house-full inside with 7 people then space for luggage?? Sorry to say not much left, really disappointing. The driving in city and high speeds is really terrific, mHawk has done its job well (only noise haunts). In conclusion I would suggest to all those looking for XUV to wait for an improved version from Mahindra.