17-Apr-2012
By Surbhi
Price: 9,03,800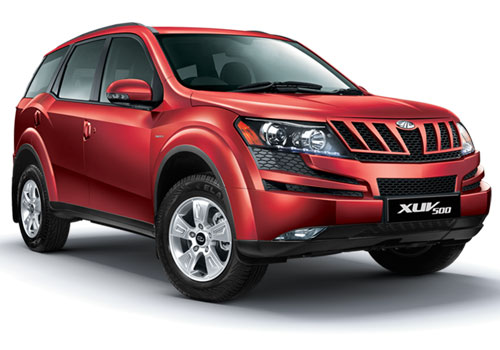 XUV 500 nice but over-priced compared to real competitors
Pros : Power, interiors, stable handling
Cons : Price, suspension, no automatic transmission
When I took a test drive of this big and elegant car, I was truly attracted to it. I haven't bought this car as it does not fall into my budget but here are my views about this cool SUV.

Mahindra XUV 500 W6 has so much power that driver derives huge driving pleasure and satisfaction. Its 2179cc, 140 bhp engine gives out 330Nm torque @ 1600-2800rpm (implies increased power). The ground clearance and turning radius (5.6 m) is also fairly satisfying. But because it is a diesel car, one may have to deal with turbolag sometimes and that could pose problem especially while driving in the city. I am utterly happy that there are airbags, ABS and cruise control in the basic variant as well. After all, safety is a priority. For comfort, there are AC vents for all the 3 rows as this is a 7 seater SUV with enough rear legroom space. Though suspension is hard and not up to the mark, overall handling was stable and ride quality wasn't that bad because of its responsive steering.

Mahindra XUV 500 W6 could have captured the D segment, had its ergonomics and drive quality was better. For now, it is in direct competition with some inexpensive SUV's like Bolero and Scorpio or Safari. Mahindra XUV 500 W6 price in India starts from 11.11 lakh. I think this is very much on the higher side when it is compared to prices at which some other SUV's are available, for instance, Tata Safari. By all standards, XUV 500 is an expensive sedan for India and should have been more competitively priced.