04-Jun-2012
By Ankur
Price: 9,03,800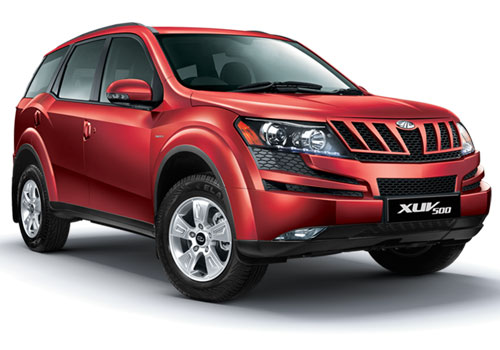 XUV stands excellent for safety!
Pros : Outstanding looks, amazing handling, great power and superb safety
Cons : side airbags absent
While my survey of finding the safest SUV in the market in the mid budget segment, I had my chance of having a hands on the Mahindra XUV 500 W6. Although, a base model, the SUV has got extraordinary features as far as the safety of the passengers and the driver is concerned. My test drive compiled not just the driving and interiors but the fact that pleased me so much was the presence of almost all the safety features that one can expect in a SUV with even higher prices. Quite astonished I inquired more from the sales person and I was surprised that the SUV truly has them all. The XUV not only has style, great engine power and amazing comfort but has every single safety mechanism you could think of being seated in the vehicle.

The car has got frontal airbags, ABS, EBD, brake assist, traction control, cruise control and what not. The anti-glare rear view mirrors are fabulous for the vision at night. Moreover, the amazingly responsive engine immobilizer makes the SUV even safer. The anti- theft alarms and the keyless entry might be usual ones that you may find in other cars too but their very presence in this base model makes it worth even the initial price. The impact beams are rigid and stringent delivering utmost safety to the body of the car and believe me it doesn't seem bulky while narrowing and making cuts through the traffic even at respectable speeds. Parking sensors have been dealt with even in the base model, yet again brilliant. The thing that lacks is the presence of side airbags but doesn't disturb much since the car already has everything that is in the worth honestly!