10-Feb-2012
By Vishnu
Price: 9,03,800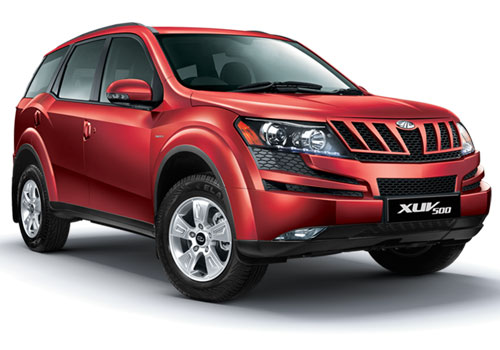 A king of looks and power
Pros : Smart looks, elegant styling, good fuel economy, spacious interiors and a great vehicle to drive
Cons : Too much waiting time after booking
I have been waiting for my XUV 500 for the last 2 months. I took test drive 3 months back, it was just a physical verification of the product, it excited me so much that I decided to purchase it on the very first time I saw it. Its design and looks took my head off and I fell in love with it when I saw its teaser on Internet. I have always been a big lover of SUVs and if you get a powerful SUV with the adoring looks of a sedan it increases the brand value of the package and makes it a complete value for money.

Mahindra has finally did what a pioneer heavy vehicle manufacturing company always dream for and it's a only product I have seen in my entire life where company has stopped taking bookings because of the overwhelming response they are not able to handle however they reopened the booking with the increased price in January and before that they did deliver all the pending orders. I hope I will get my car in about a month. From the day I booked, I am quite eager for it everyday I think of it once and the very idea fills me with joy and passion. It's my first car and I feel like being on the seventh sky.

My version comes loaded with 2179cc diesel engine capable to generate 140 PS of power. Its pickup is awesome, runs like a plane dwindling around in clouds, kissing wind and saluting the beauty all around. My test drive was a hilarious life time of experience. It's enormous space and muscular looks adds to the styling and prestige. It's a complete family vehicle designed to give comfort, style and pleasure.