10-Nov-2011
By Vishnu
Price: 9,03,800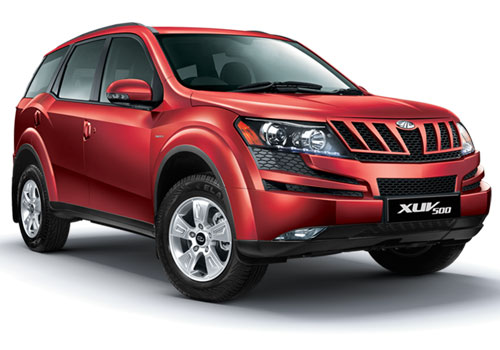 A strong muscular hulk
Pros : Amazingly designed, exteriors are awesome, ample space inside, powerful a/c, very comfortable suspensions and nice interiors, strong and rugged vehicle
Cons : Fuel efficiency is not impressive and simple looking dashboard
I took test drive of the Mahindra's all new XUV 500 and at first glance my expression was "Oh my god", beautifully designed, exteriors are awesome, broad tyres, big curvy headlights, nice grooves, front looks like a beautiful but strong muscular hulk and the back adds to the beauty especially long taillights takes it to an all new level. I drove it on highway and here's my experience.


Bold, stylish yet elegant vehicle attracted me a lot on the very first look. I sat on the driver's seat and the first thing came in my mind is the ample space it has inside, especially the frontal legroom, steering is wonderfully placed and despite of the previous variants of Mahindra like Scorpio it offers smart and stylish interiors, however dashboard is simple but is bejeweled with the modern necessities and gives an overall good styling. A/C is very powerful and each row of three sets has their own vents, it chills every corner of the car in less than 3 minutes.


Engine is very powerful and pickup is great, I pressed the accelerator and it responded immediately like a leopard running after a deer. I was driving at 110 and the vehicle was very much under control. Tyres are broad and looks sporty and provides good grip over the road, overall ride handling is great. We tried it on rough terrain too to test its suspension and I was surprised to see that they are real softy and you will not feel much of the vibrations.


Mahindra XUV is a nice off roader and will drive your mood on. A great come back from Mahindra.