11-Apr-2012
By Rahul
Price: 9,03,800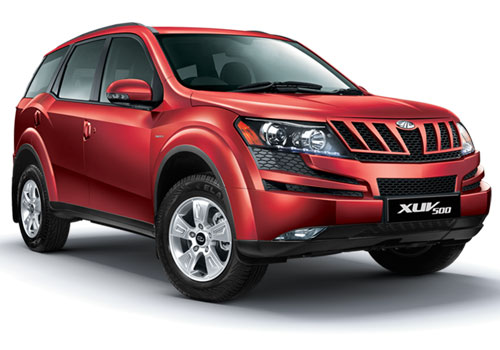 Best of all, the XUV 500
Pros : Attractive outfit, long wheel base and comfortable
Cons : 3rd row seating is bit compact
Hello! This is Rahul Sharma from Lucknow, U.P. I am one of the proud owners of Mahindra XUV 500 W8 4X4 and its good to hear that XUV 500 has been crowned as the most reputed car by a private news agency. In my perception XUV 500 is a status symbol in itself and therefore, it deserves the title of being the most reputed cars.

I booked this car during its first phase of bookings and got it delivered in January. The driving pleasure of XUV 500 is totally different from other Mahindra cars. Problems like engine noise, the gear-box & paddle accelerator vibration, stiff steering etc. are all gone in the XUV 500. The first and the second row have got proper seat arrangement for the passengers. There is ample of leg-room and head-room space in the 1st and 2nd row, however, the 3rd row has got stiff seat arrangement for two passengers. The wheelbase and ground clearance are all perfect, but yes you cannot test it on the terrains as the front ground space is bit lesser.

The dual tone dash board is another USP of Mahindra XUV 500. I think that in the range of 13 – 14 lakhs, the XUV500 has got the best quality of dash and multimedia arrangement. Besides this, the music system of this crossover is also the best one. The sound is like a home theatre Dolby one and there is a USB AUX port in the music system. For smokers like me, the car has got cigarette lighter as well. Recently, during 2nd phase of bookings, XUV500 got a fabulous response from the enthusiasts and more than 25,000 units of XUV500 models were booked.