26-Mar-2012
By Nishant Acharya
Price: 9,03,800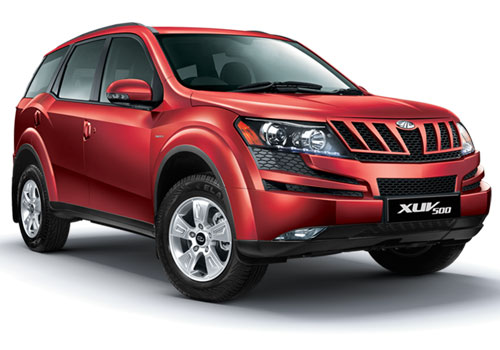 Mahindra XUV 500 – eagerly waiting for third phase bookings
Pros : Low price tag, powerful engine, high mileage, basket full of features, etc
Cons : Long waiting period
After being left empty handed during the first two phase bookings opened by the company in October and February, respectively, I am eagerly waiting for the opening of the third phase booking of this SUV in the Indian auto market. Say it my utter misfortune or careless attitude, even after being aware of the bookings both of these occasions, I wasn't able to book this superb Sports Utility Vehicle (SUV).

Just fell in love with this charismatic SUV when I first time saw this vehicle online on its launching day in October 2011. Before its launch, I had a gut feeling that the Mahindra & Mahindra is ready to surprise the Indian buyers again after the roll-out segment leading Mahindra Scorpio way back. But I never thought that the surprise from Mahindra will be this much price competitive. Even after having looks and features comparable to the Rs 25 Lakh SUV – Toyota Fortuner, the XUV 500 model is shelved in the way lesser price segment of just Rs 11.1 lakh to 13.34 lakh.

Carrying a mHawk 140 VGT engine at its heart, the Mahindra XUV 500 model I capable of providing a massive peak output of 140 bhp at 3750 rpm and 330 Nm of torque at 1600- 2800 rpm. Available in both 2WD (2 wheel drive) and 4WD (four wheel drive) option, the SUV just takes 16.5 seconds to break the speed barrier of 100 km per hour. If this is not enough, talk about the fuel economy on offer; the SUV delivers a mileage of up to 14 km per liter, among the highest in its segment.

The only worry now I have is the waiting period of this SUV as the company has already received 8,000 and 25,000 bookings in the first and second phases, respectively. With a manufacturing capacity of Just 3,000 units per month, it will take me another year to finally own luxury yet economical XUV500.