12-May-2012
By Sidharth
Price: 9,03,800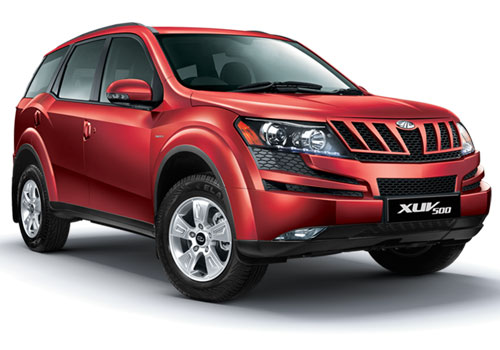 Mahindra XUV is pretty costly!
Pros : Exciting luxury features, killer looks
Cons : Price, awkward placement of third row seats and the uncomfortable gear knob
The amazing and very stylish Mahindra XUV 500 W8 4X4 is perhaps very unfortunately just an eye candy
and a composition done very hurriedly lacking appropriate measurements for the comfort of the driver
and the passengers. Moreover it is place at a price where you can definitely not expect the discomfort at
all. The Mahindra XUV 500 has been designed very well from the outside but as soon as you step inside
the vehicle for a test drive, you find surrounded by a lot of questions like as to whether the gear knob is
placed at the right distance from the drivers end or not. The steering wheel of the car is either too big or
small. Something or the other inside the car seems just not right.

The seating arrangement is very rigid and compact especially in the third row leaving no space for legs
and the shoulder room is less too. The style of the décor is mesmerizing but what is style without any
comfort worthy of? One thing that keeps on catching attention is the inappropriate placement of cup
holders which could have been kept a little unattended giving in more space for other things. While I
drove the car, it was a continuous problem changing the gear, as I couldn't reach out comfortably and so
there was a lot of pressure in cruising through the traffic.

The audio system is good but AC somehow does not reach out the last row properly, I don't know
whether it was just a misconception or not but this is what I felt while sat at the last to observe for some
time. Overall, this much discomfort at this much price was definitely a disappointment for me.