02-Jul-2012
By Aalok
Price: 9,03,800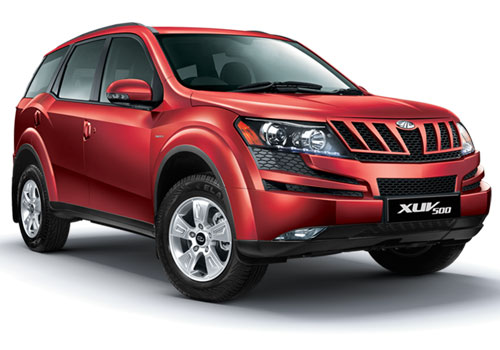 Owning Mahindra XUV 500 feels like a QUEEN!!
Pros : Style, Royal look, Powerful engine, safety and fuel economy
Cons : none
I always wanted to own an SUV. I am basically a very open minded and bold girl and wanted to have a car which enhances my personality. Moreover my mom always wanted us to have a big car having a bold and stylish look, not that luxury look but the little truck look popularly known as SUV (which of course my mom didn't know) J. So I was searching for a perfect one. Here I must not hide that I did not have a lot of fund usually required to buy an SUV. After borrowing some of the amount from my father and some from my personal savings when I was working in an MNC I had gathered a total of 15, 00,000 rupees. I was still in a dilemma that whether I should buy an SUV or settle for some other car as I couldn't find 15, 00, and 000 enough for buying an SUV and I didn't wanted to go for the EMI thing. But to my great pleasure and excitement one of my friends told me about the MAHINDRA XUV 500 which was available in the range of around 14,00,000 rupees. God! What could be better? And of course I must mention here that after buying this car I did not have to compromise on any aspect.

The Royal, stunning and bold looks of the SUV makes it look even more expensive than it actually is. Its fabulously built body both in exterior and interior makes its owner a proud one. The accessories of international style, the spacious interior, the rocking music system which gives you a discotheque feeling. And of course the world known safety which comes unconditionally with each Mahindra car is something to be cherished.

Besides the look, safety and comfort of the car, XUV 500 comes with a wonderful power steering which makes driving a cake-walk. The smooth acceleration is something I always seek in a car. Also its powerful engine and strong body gives me an inner satisfaction.

The brilliant mileage given by the car is like a cherry on the cake. After having a hatchback for last few years it really feels like a QUEEN to own my MAHINDRA XUV 500. I am very happy after buying it.

So all you guys there... if you are planning to buy an SUV, this one is the perfect choice!