04-Oct-2011
By Shanu
Price: 9,03,800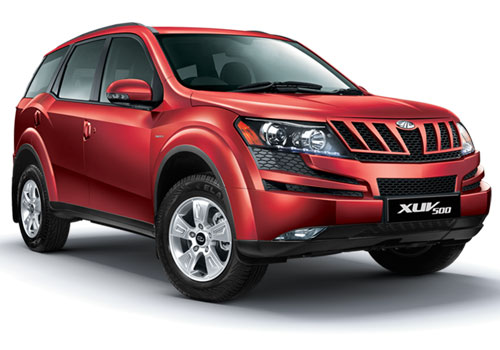 The Beast reveals
Pros : features, power, style
Cons : not known
Mahindra XUV500 was launched just a few days ago. I have been waiting for this SUV's launch since ages, and I am super excited to get my hands on one, now. It looks amazing, and the price is just jaw-dropping. Finally, there is a SUV that can fit a family's pocket, plus it is as good as the high priced ones. It doesn't get better than this.

Exterior: The Mahindra XUV500 carries awesome Exterior, sporty look, fiber finish, and nice door trims. All is very good, and no complaints except about the logo, which should be changed. The design is just the best by Mahinra till date, and there is no SUV in its price range, that can take on this Beast.

Interior: Mahindra XUV500 has good interiors, with improvement all around. Finishing is good, as compared to earlier cars of Mahindra. There are some really advanced features, which was not being expected from Mahindra, but Mahindra has successfully surprised everyone with it.

Engine and Performance: The fuel economy, as specified by the company, is good and the gearbox of this 2.2 Mhawk engine XUV500, should be superb. So, no complaints about the engine and fuel economy.

Ride Quality: I haven't yet tried it yet, but I can assure you that the ride quality would be good, and handling would also be good. As we can see the front is sleek and the ground clearance is also good.

Final Word: Mahindra XUV500 is just awesome. I would like to buy the W8 All Wheel Drive version. However, the logo of Mahindra can be made better, making the overall feel of this classic even better.