01-Jun-2012
By Ankush
Price: 9,03,800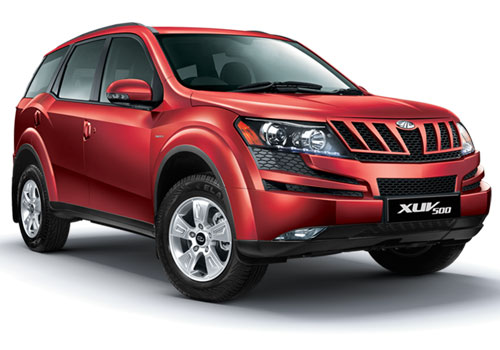 You Rocks, Mahindra XUV 500
Pros : Exterior look-stylish, comfort, features
Cons : Braking, fuel economy
Enquiries were made from Mahindra car dealer in Ranchi but Mahindra XUN 500 W8 4x4 car was readily not available with them. Then we went to a dealer at Delhi to get details of this car & arrange a test drive of this mammoth. Delhi dealer accepted the request & arranged for test drive & also provided required details.

It is not necessary that you may be convinced with my opinion; your experience can be different also. Price of this car at Delhi show room is Rs. 12, 88,000/- with powerful engine of 2179cc. It is diesel driven car having fuel economy in city 11 kmpl and 15 kmpl on highway. It covers 0-100 kmph sprint in just 13.5 seconds that is something cool. Top speed is 170 kmph with well control.

Exterior look- Excellent design & finishing in front & rear as well as both sides.

Interior fittings & features- Really good features of international level, specious, comfortable but rear seat is having less comfort for adults being little less space.

Engine performance is good, gear shift is quite smooth & easy and fuel economy is not bad considering such a heavy & powerful engine of 2.2L mHawk VGT diesel engine. This car is good in driving & handling. There is little vibration when acceleration is increased.

Present day's price hike in petroleum product is on increasing trend &government is planning to remove the subsidy on petroleum products. In such an Environment, this car is fuel economy car with diesel driven & all standard features. Finally I feel that it is good vehicle with all standard features, it will give tough competition to other vehicles of this class because of its qualities of super class. In all aspect it is class vehicle but price is slightly on higher side which is negligible considering its best qualities& all features. One can feel pride to own this car.