17-Apr-2012
By Veer Singh
Price: 9,03,800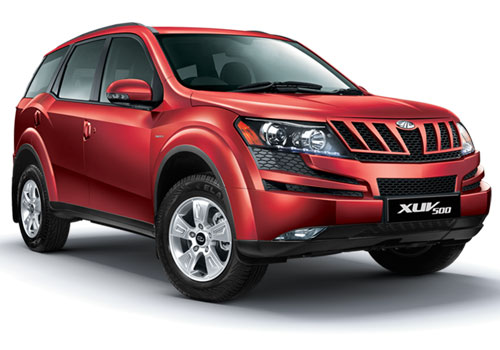 Mahindra XUV 500 – extremely stylish
Pros : Stylish all over, accessories, R17 tubeless tyres and alloy wheels, comfortable
Cons : Price is high, electrically controlled gadgets pose problems
I am a Delhi-based businessman and owe a number of cars. I like my Chevrolet Cruise (a sedan) the most, out of the whole fleet of cars that I have. Now, I have earned some affection for SUV's as well and I must admit that the credit for it goes to the stunning looks of Mahindra XUV 500. I never believed that such a car can be brought out by Mahindra & Mahindra.

Mahindra XUV 500 definitely exuberate power and elegance. I admire this beast of a vehicle most for its exterior styling and stylized interiors also. There are some good cosmetic add-ons like the nicely fitted alloy wheels, front and rear fog lamps and rear window based wiper, washer and defogger in this car and stuff like this was never seen before in any of the SUV's made in India. Besides that, the twin exhaust pipes are styled as if it is a sports car. The roof is streamlined and holds cladding strips beautifully.

Even the interiors are very stylish. There are dual tone interiors and the center console has elegant metal accents. The twin pod cluster has 3D-dials. Leather is used everywhere from seats to gear knob, door trims and steering wheel as well. Almost all the accessories and gadgets are there for passengers and drivers convenience, viz. a tachometer, odometer, digital clock, outside temperature display and low fuel indicator etc.

On the whole, engineers and designers at Mahindra have designed the car in unique way. Mahindra XUV 500 W8 4X4 is certainly my prized possession.