16-Jan-2013
By Shubham
Price: 9,03,800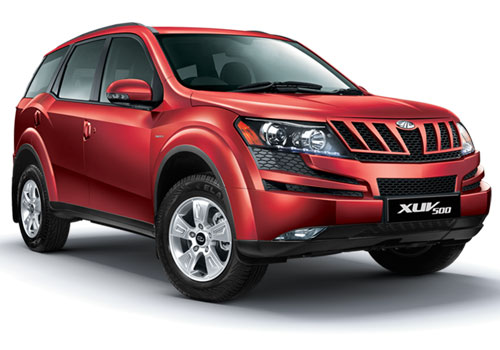 Purchased my dream with Mahindra XUV 500
Pros : high power in the engine, highly durable, good looks
Cons : no option for four wheel drive
I am Shubham from Delhi. I have been working with an ad agency company here in the city. I was married around five years ago and I have got two sons. By the grace of god and my hard work I have been doing really well in my work, and my work is liked by one and all in my company. I have always been my boss's favorite discovery. A couple months ago I realized that I have collected enough money to buy a car and hence I started looking for a car that can fit my budget and has all the things I needed from a car.

To start with I have always aspired to have a SUV as my personal car. I wanted it all style, comfort, safety, power and durability. I short listed many cars and companies. But after looking at many cars and their companies I finally stopped and purchased the Mahindra XUV 500 W8. This particular car is I think I can say the best variant of the XUV 500 series. This particular variant with many comfort and luxury features. To start with let me talk about the engine department. It has a very powerful engine. The instrument cluster of the car is also very well equipped as well. There is a six inch touch screen present in the car, which comes with a Global Positioning System or GPS which can prove to be very helpful when you take the car on long journey on a new destination.

The car is also fitted with very efficient features and it is an utter luxury to ride such a car. The drive quality of this car is very good as well. And even though the car is a very big one it can be handled with a lot of ease. The shock absorption system is also really impressive and never lets the car down even on huge bumps. There is only one problem which I see in this car. It is only a two wheel drive, and there is not even the option of switching the car to four wheel drive. I mean if the car had a four wheel drive then the things would have definitely taken to a whole new level if we talk about the adventure or thrill rides.