21-Oct-2011
By Prithvi
Price: 9,03,800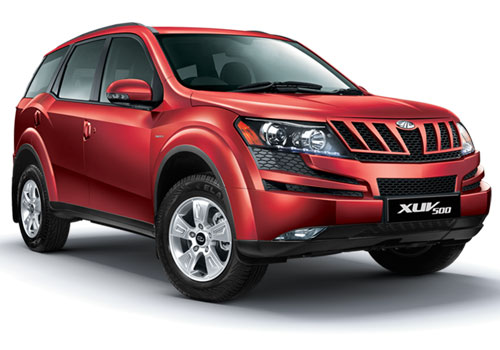 Sexy muscular off roader for those who likes to go wild
Pros : Enormous space inside, sexy curvy exteriors, powerful engine, great pickup, very comfortable to drive, good fuel economy and full of loads of features
Cons : Gear shift is not smooth enough, hard steering, suspensions are stiff and uncomfortable for rear passengers on tough roads
I took test drive of the all new XUV 500 from the Mahindra outlet. Name is not impressive enough and it looks like they were in hurry to launch it and didn't gat a much better name it should be named like beasty or hulk. The only word came out of my mind at the first look was "WOW". Fascinating exteriors with nice beautiful curves, headlights and backlights gives a much powerful look.

Space inside is enormous and is gigantic in all spheres, interiors are wonderfully designed and adds to the beauty, makes it more stylish than outside. A/c is very powerful and all the three rows of seats have separate vents. Engine is very powerful and I loved to drive it on highway. Driving at 100 is very easy and vehicle remains very much in control however steering is a bit hard and turning is slightly difficult at high speeds. Suspension requires relook and is hard and stiff, makes the rear passengers uncomfortable on bumpy, potholed roads.

I am very happy to see features like cruise control, ABS and air bags been incorporated in the basic variant. Mahindra vehicles are rugged and hard core, made in accordance to Indian driving conditions. Maintenance cost is not a matter of big concern and after sales service is best in class. Average is good for a fully loaded ready to rumble off roader and gives close to 10km/ltr.

A strong, muscular hulk all set to serve passionate lads at best.