19-Apr-2012
By Dilip
Price: 9,03,800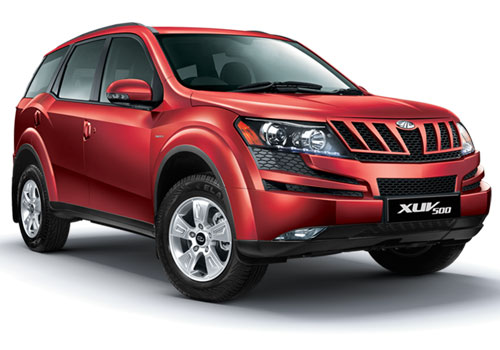 XUV 500: Buying it becomes easy now
Pros : Modern styling, features and performance
Cons : Waiting period
With Mahindra & Mahindra increasing the production of Mahindra XUV 500 from 2000 to 3000 units per month, I expect that now buying XUV 500 crossover would not be a tough task. In a day or two, I am going to contact the Mahindra dealer of my city as I have heard from the sources that the company is accepting bookings from its unsuccessful draw applicants for this SUV. I read in some source that the booked cars would be delivered in the next lot. For any XUV 500 buyer, the long waiting period was the main problem, but soon the waiting period may decline.

I have plans to buy this car as soon as possible. I checked many reviews about XUV 500 and I found that the drive and performance of this car is incredible. Powered by a 2.2 liter diesel engine, this SUV can prove to be the best off-road/on-road partner for me. Soon, Tata is also going to introduce Safari Storme, but the company has not yet declared its launch date. Earlier, I approached the Mahindra dealer during the 2nd phase of bookings, but I was unfortunate as my booking was not accepted due to high orders. This time I am sure that I would get a good response for the car maker.

In my perception, Mahindra XUV 500 is the best available SUV under 15 lakh and has got all much needed comforts & safety features. I would take it as a five seater SUV as its rear two seats are to compact. Those who are willing to buy XUV 500 can give a try to nearby Mahindra dealerships and if bookings are open do not delay in depositing the token amount.