14-May-2012
By Shyam
Price: 9,03,800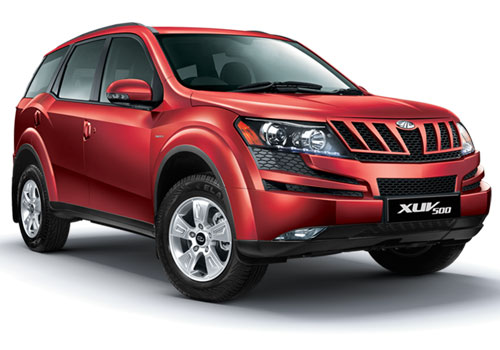 XUV500 W8: Not as good as Tata Safari
Pros : Exterior and features
Cons : Power, Stability and Performance
Hi, I have got a new Mahindra XUV 500 W8 which I bought two months ago. I also own Tata Safari and I think that compared to Mahindra XUV 500 W8, I found my Tata Safari Dicor 4X4 more efficient. There are many positive and negative factors of XUV500. My XUV 500 W8 has got attractive exterior design. Also it has got fabulous features like tilt and telescopic steering wheel, side & curtain airbags, ESP etc. The first two rows are capacious but the third row is bit congested. Even the interior design is good than the Tata Safari, however the cabin space in Safari more.

I have driven both these cars on highways and I found that in terms of power and performance, the XUV 500 is not that calibrate as the Tata Safari. Also, the metal body of Safari is more stronger than the XUV 500. While driving the XUV500 on highways, I felt that its roadgrip was somewhat loose than the Safari. In fact, I felt that the suspension quality of XUV 500 was not as good as Tata Safari's suspension. I think that Mahindra could have introduced the car with improved suspension quality.

On papers too, Mahindra XUV 500 falls behind the Safari. The total length of XUV500 is 4585 mm, while the length of Safari is 4650 mm and the total width of XUV 500 measures 1890 mm, while the width of Safari is 1918 mm. Furthermore, the height of XUV 500 is 1785 mm, whereas the height of Safari is 1925 mm.

I don't say that Mahindra XUV 500 totally bad, but I feel that still there is a lot of scope for improvement in this car.