15-Jan-2013
By Sahil
Price: 9,03,800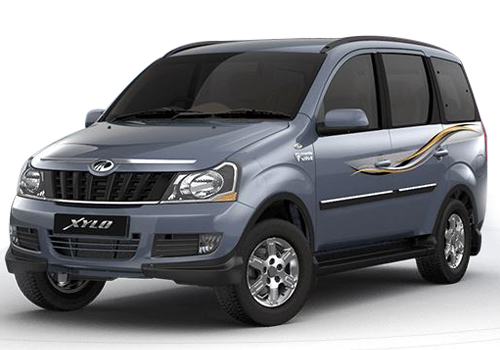 Love the new Mahindra Xylo D2 BS IV
Pros : good power, highly comfortable
Cons : boxy design
I live in Jodhpur with a joint family of seven which includes me, my wife, our son, my younger brother, his wife and our parents. We have a family business of clothes here in the city. We export the traditional clothes we make, to different countries and by the grace of god everyone likes the things we make very much. Our business is flourishing and it is showing very good signs of a constant rise and all of our family members are really happy about it as well.

After working endlessly for ten years straight I have decided to fulfill one of my biggest dreams. And that dream is to have my own SUV. I wanted to have a car which is not heavy on my budget but still it is filled with a lot of power and many features. For around a year now I had been looking for such a car. I had also short listed many cars for that, but I had to drop them out because of some reason or the other. I was very disappointed because I was not able to find a worthy car which is complete in many ways and can make a prominent statement when I take it out on the roads. I had been consulting many of my friends on the same topic, which car to buy?

Around four months ago I found such a car and I liked it almost at that moment itself. The car was Mahindra Xylo D2 BS IV. I liked the car and its manufacturing company as well. Mahindra has been in this segment of Indian car market since a long time now, and it has also been famous for producing good cars in this lineup. My car has almost all the needed features as well as some more to enhance the car, its beauty and its luxury. There is a good combination of many exclusive features in the car and an ample amount of space inside the car. To top it the entire car is also fitted with a very good engine which allows the car to deliver a good amount of power. Due to this the car manages to give a very impressive amount of power. The interiors of the car are also a class apart and here I want to mention a feature which I personally like very much, the seats of this car are flat bed seats, which means that the seats of this car can be inclined to a straight level which makes it almost as comfortable as a bed. Some of my friends complain that the car has a box like or boxy design on the outside which could have been enhanced much more. But still I like my car very much and am in love with it.