12-May-2012
By Vikram Singhvi
Price: 9,03,800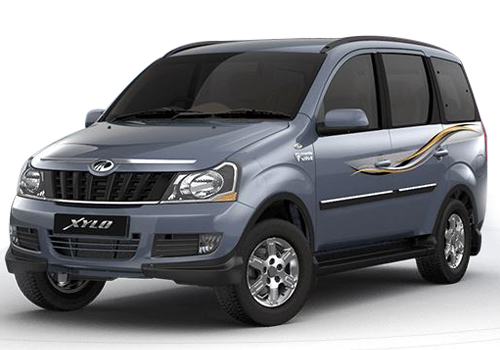 Best family member to rely up on
Pros : low maintenance, powerful engine, mileage, space in interiors
Cons : brakes should be screwed better
Description - My name is Vikram Singhvi, its been a year now since I have bought my first utility
vehicle named Mahindra Xylo. After very good research on the MUVs we chose this one as it was a
Mahindra product and the company is famous for delivering world class utility automobiles in the
country. What I have with me here in delhi is the Mahindra Xylo D4 model. Earlier, I mean before
making the mind to Xylo we had to choose between Chevrolet Tavera or a second hand (but in
good condition) Toyota Qualis. Yes, Yes Toyota Innova was also a part of the discussion, but it's
over pricing took us away from it. Also, looking at the after sales expense and other factors, we
decided to stick to our home based automaker, why go to Japan and America when you have a
hero at home.

I had driven my Xylo from Delhi to Rajasthan, was very much impressed.The First Mahindra MUV
has got some ultimate skills to handle long drives with jam packed compartment inside with
occupants their kids and their luggage there is room for everyone in this bogie/wagon sized car.

While on the highway drive a small thing caused me some concern that was of brakes that were
not that proper, while there were pretty lesser noise levels in comparison to other vehicles
even hatchbacks of Indian make. The vibration on Mahindra Xylo's gear knob is very minute.
Here as I have driven Innova once, I can bet that Xylo has really got better legroom than in any
other MUV in India. Also how can I forget the flat bed seat… the comfort, the coziness, the 30
minutes sleep on that, it was just fabulous experience. The 2.5L mDI CRDe diesel is really power
performer along with being low maintenance. The AC vents throw good amount of air making
all passengers comfortable. Finally when we reached, I calculated a mileage of 15.1 kmpl, I was
actually pleasantly surprised to see these numbers. Overall, a best family member to rely up on.