16-Feb-2012
By Ashish
Price: 9,03,800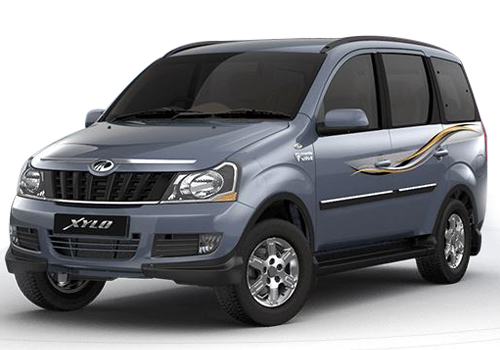 A strong muscular and cute SUV
Pros : Great looks, amazing ride, good fuel efficiency and comfortable spacious interiors
Cons : A long waiting period and bad quality of plastic used for interiors
I have been a great admirer of SUV's since childhood. Tata's Safari is my ride for the last 3 years and now I am bored of it and looking for a new ride. Mahindra offered a new stunning aggressive face to the market and its alluring looks has created a big buzz in the market that excited every SUV lover and now the situation has arrived where company has stopped accepting any new bookings. So I gave a thought to check out it out and took a test drive.

Mahindra Xylo 's engine is powerful and mileage is pretty good for an SUV, 10 kms in city and 12 on highways. Car looks fantastic and aggressive and has looks like an angry lioness roaring at his prey. Stretched headlights and extended backlights with beautiful muscular sidelines create a strong rugged image. Tyres are broad and grip the road hard and tight. Car is equipped well to provide good comfort even on the worst of Indian roads. Suspension is a real softy and supports the interiors well even the third row don't feel the glitch of filthy Indian roads.

Interiors is what I liked the most everything is classy and soothing to the senses. Company has taken good care while designing interiors however quality of plastic used is doubtful but the upholstery used is pretty fine and gives a classy and luxury image.

XUV 500 is another hit from our country biggest heavy vehicle manufacturer. A good SUV designed taking into consideration the intense requirements of passionate off roaders and an equally efficient city conveyance "wow", a best value for money and a complete package for the money it fetches.