12-May-2012
By Abraham
Price: 9,03,800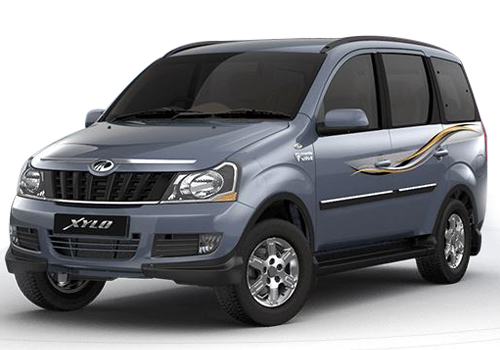 Good MUV to hang out with
Pros : mileage, looks, comfort
Cons : cheap plastic, vibration
Description - Hi all, this Abraham from South India, I own a Xylo and wanted to share my mixed
experience with you. While there are more good ones and lesser bad ones. It just been more than
2 months since I drove the new Mahindra Xylo outside the company showroom. A week back I
drove it from Salem to my hometown which is 170 kilometers on the highway the vehicle started
shivering and was not able to accelerate as it seemed extremely under powered, and it was
disappointment infront of my family of seven. At last the car could not drag road, hence I called
Mahindra with you Hamesha helpline it was just terrible the call center executive was just not able
understand my situation I was going through.

After understanding situation in 30 minutes he agreed upon sending the technician. He reached in
another 25 minutes on the spot. As per technician there was some issue with the diesel pump and
he cross checked same by raising the engine for quite some time and it was now ok, attitude of
technician was very polite though I screamed at him like hell.

So this was an accident I feel, coming to better things is the space in cabin which just perfect for
a large family along with some handy features for the occupants for example front cup holders,
power windows and rear reading lamp. These features are a part of My Mahindra Xylo E4 BSIII.
This sort of 'under power' experience I had never felt in last two months, neither this has been
faced by father in-law who owns it since 1.5 years and he only suggested me to go for it.

The 2.5l mEagle engine is just fantastic as it never makes unhealthy noise even on top speed and
the comfort is such that one don't feel tired after long journeys too. But if Mahindra would have
spent a bit more on the quality of plastic of the interiors it would have been great. The looks are
just majestic of which my father in-law feels envy, he feels that in front it is a mixed of Mahindra
XUV500 and old Xylo that looks aggressive. The mileage is superb as started getting nearly 11-
12kmpl even before it went for 1st servicing. In general it's a very good vehicle from would
suggest to go for it.