18-Oct-2011
By Chandramohan
Price: 9,03,800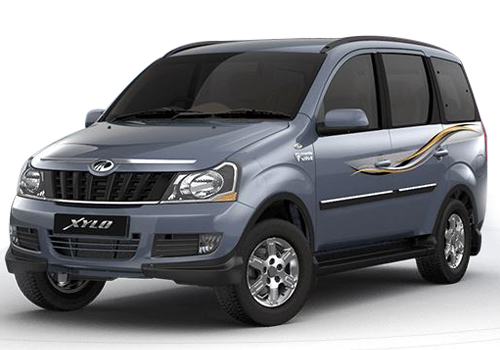 Nicely priced best value for money car
Pros : Comfortable spacious interiors, good fuel economy, powerful air conditioning will chill you even in the third row, very good pickup and beasty strong aggressive looks
Cons : Delicate material, essential safety features are missing like air bags and low ground clearance
I have been driving Tata sumo for close to 5 years and now the time has come for a change. I have been evaluating available options and my search ended on Mahindra Xylo, a much better looking muv suiting well all my core needs. My biggest hobby is to visit new places and I prefer to go by car so the most important aspect for me is space and power and it has both of them in ample as per specifications provided over some reputed car websites, so finally I took test drive to evaluate my option in detail.

Xylo looks like a divine beauty in black color. We took it on NH8 to find its power and I was surprised to see that it reached 100km mark in just 8 seconds. A/C is powerful and chilled up the whole car in not more than 5 minutes. Ride handling is great, tyres grip over the road is amazing and enables to take sharp turn so easily. I was impressed to see its beautiful interiors with all the gizmos installed on the dashboard, making drive much easier. I don't know much about the after sales service but the dealer convinced me that it's best in class. Music system is soothing to the senses.

The only disappointing aspect about the car is "it has no safety features at all", air bags are missing and you will find it difficult to see longer distances at night. Price of the car is impressive and it saves a lot on fuel too so as per me, it's a best value for money.