16-Nov-2011
By Rakesh
Price: 9,03,800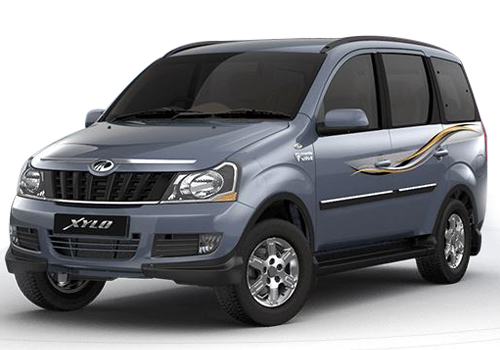 A more car per car
Pros : Spacious interiors, good mileage, low turning radius, high ground clearance, hard core tough design, best vehicle for off road driving
Cons : Front styling is not impressive and aggressive pricing
I have spent 25 years of my life driving all sort of SUV's and its my immense passion for them that my love and greed for a death tolling SUV never came to an end and again I am in search of a powerful elephant all set to take me high, don't get deceived by my word elephant, for me it's a best representation of great power. I have great passion for off road driving and whenever I get time, I go for it. I took part in rally racing thrice and won once. I have been a great admirer of SUV's since childhood and have already tasted Tata Safari and Sumo; Mahindra's Bolero and Scorpio and Maruti's Grand Vitara, all of them have something interesting inside and that is what attracts me, today I have 10 cars under me shed and am going to add 1 more to it.

Mahindra Xylo, a very attractive and bold looking vehicle looks fabulous from outside and the interiors are designed very well especially the dashboard bejeweled with the hosts of modern features adds to the taste and makes it a best in class vehicle. I took a test drive to explore more about it and came out with a wonderful experience. It's an all round performer, offers high ground clearance, very good handling and turns like knife. Interiors are very spacious and are equipped well to accommodate 8 people well. Tyres are broad and grip the road tight.

Overall it's a hulk designed for providing high end driving experience in price that looks aggressive but if I broader my horizon and see the long term benefits then it can be considered reasonable. Cars like xylo are marking an era of modernization of Indian SUV's and are providing customers with the best in class features and high end driving experience.