08-Jun-2012
By Bhupinder
Price: 9,03,800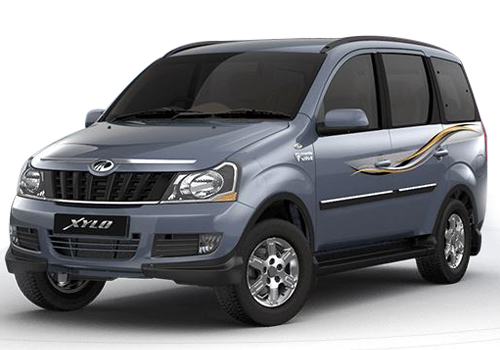 Liking the Xylo very much!
Pros : gigantic looks, good room, powerful engine, CD player
Cons : no airbags
I recently bought the Mahindra Xylo E8 ABS BS IV and have been happy with the performance of this giant ever since. However I would like to discuss about the three very likable features of the Mahindra Xylo E8 ABS BS IV. The Engine comes first of these, with a terrific power and a devastating pick- up, the Xylo chews the roads. The Engine has been very well framed to deliver a decent mileage of around 10 Kmpl in the city and about 13 Kmpl on the highways which in my opinion is pretty decent from the point of view of an SUV. Moreover the best thing about the engine is that it has minimal noise and the insulation has been done perfectly to sustain any such noise from entering the cabin. Also there are significant lower rates of emission.

The next thing that comes into my mind is the amazing CD player system of the car that comes integrated in the console imparting spectacular entertainment characteristics. The amazing sound from the speakers delivers clear acoustics inside the cabin at every single corner. A factory fitted music system always has a class of its own and that is how I feel every time I switch it on while cruising through the streets in leisure. Last but not the least comes the amazing power steering of this car with extraordinary control and swing that is very responsive and at the same time has a superb grip. Taking on steep curves is never a problem in my Xylo and I like it even more on the highways.

Quite satisfied with the performance I definitely like the Xylo very much.