17-Feb-2012
By Jai
Price: 9,03,800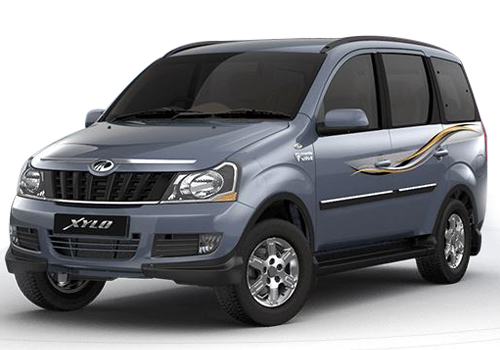 The beast is looking feisty
Pros : New improved looks, bold styling, great interiors, good fuel efficiency, amazing ride quality and smooth and elegant at handling Indian roads
Cons : Didn't get the test ride so it will be amateur to say anything
Mahindra has uncovered the face lifted version of Xylo on 8th February and shook the MPV lovers with the great looks. Mahindra is always been on the top chart and their continuous success like Scorpio and XUV 500 have put them on the frontline of good fleet of wagons that looks smart and elegant. I am always been a passionate lover of beautiful big vehicles that allows to carry world together and mingles well with my personality. I have been driving Tata Safari for the last 3 years and now its appeal has faded out.

New Xylo looks much smart and bold than the previous flee bag. Front is the most stylish and is a real show stopper, big cool grill with flashy stretched headlights together with beautifully embedded fog lamps creates a sporty ambience extra lower mudguard is a key addition to the sporty aspect that vehicle holds. Sidelines are just same and rear is made much bolder and feisty. Overall it would be righteous to say that looks bag the grand brand image of the new freebie. I am looking forward for a test drive but it is not available as of now.

Interiors have been improved from a naïve tourist vehicle into a classy luxurious ride that will make you feel like sitting on a soft fluffy cushion and exploiting the ride at best. Upholstery used is of the finest quality, Instrument cluster and dashboard looks new and is adorned with the pleasing light that is soothing to the senses. It's a great comeback from Mahindra after a huge success of XUV500, great going.