16-Jan-2013
By Nikhil
Price: 9,03,800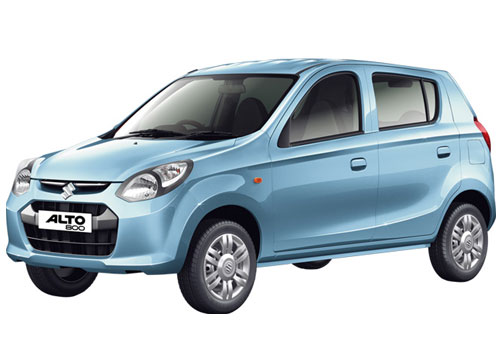 Very less features in Maruti Alto 800
Pros : reliable name
Cons : no features at all regarding the comfort, safety and luxury
I had purchased a Maruti Alto 800 CNG LX last month. I was waiting for the launch of this car since a long time and finally it was launched and I right away went to buy it without giving it a second thought. But now I really regret this instant decision of mine. The car is no doubt very fresh and good looking but it seriously lacks in some of the very important features of comfort, luxury and safety which are present in most of cars which are running on the roads these days.

The car has a couple of features only which are worth mentioning, and these include air conditioning system with heater and remote fuel lid opener. But the car misses out on all the other major features like power steering, power windows both in the front and in the rear, cup holders in the front and in the rear end, alloy wheels, CD player, airbags for the driver and for the front passenger, anti locking system and central locking system. There are no such things in this car. The car has a five speed manual transmission which is kind of ok but it really could have been much better.

The engine of this car delivers a mileage of 24 km per kg in the city driving conditions and around 28 km per kg on the highways. The car takes 18 long seconds to go from a still standing position to a speed of 100 km per hour. The good thing of this car is that it provides a good amount of legroom which is really very comfortable for me and my passenger when I am on a long drive. The interiors of this car kept very plain and simple. If the company had worked more or I should say much more on the features then it really had the capability of becoming of becoming a very successful car indeed, but unluckily it is pretty evident that the makers have ignored to keep a check on the feature aspect of this car. I just wish that I had thought a lot more before purchasing this car.