05-Nov-2012
By Cp Sharma
Price: 9,03,800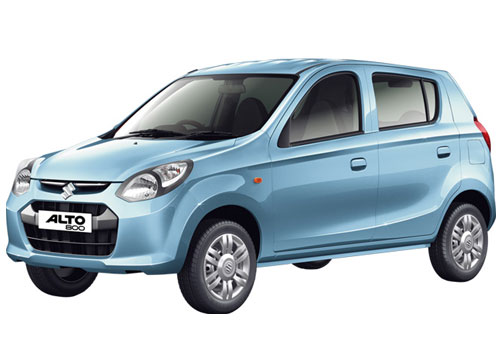 LPG Alto 800 is not available
Pros : looks, economical, value for money
Cons : No LPG option
Hi all, this is CP Sharma from Raipur. To be very frank I was the one who was annoyed the most when Maruti Suzuki launched Maruti Alto 800 in the country. Prior to the launch that is 2-3 months earlier I had made up my mind to bring home this miniature beauty to my home. Because at that point of time I had heard from one of my friend that Alto 800 will come with either LPG or CNG. But at the back of my mind I was pretty much sure that Maruti is a mass segment consumer friendly company and will definitely focus on the tier 2 cities of the country and will launch LPG version, besides targeting only metros with CNG choice. Also the presence of Wagon R with LPG gave me confidence about Alto 800 LPG variant. Another hope for LPG was rival Hyundai Eon that offered LPG versions and has been selling like hot cakes in smaller cities.

However in realty what happened was just pathetic, as Maruti launched Alto 800 favoring the metro and major cities only and in Raipur only petrol version was launched. If it had presented LPG Alto 800, the running costs with petrol in the car that comes to around Rs 3.50/ km must have reduced to just above Rs 2/ km. Maruti should rethink about its plans and should launch Alto's LPG version in small cities in coming days, that's my advice to the company.

But as of now, as per discussion with my family members I am opting for the petrol powered Alto 800 and will get the LPG kit fitted from local vendor. I have heard that it takes around Rs 35,000 to Rs 50,000 for the fitment. Because we are in urgent need of car as my 17-years old Maruti 800 is on its last stage.