27-Nov-2012
By Ruchika
Price: 9,03,800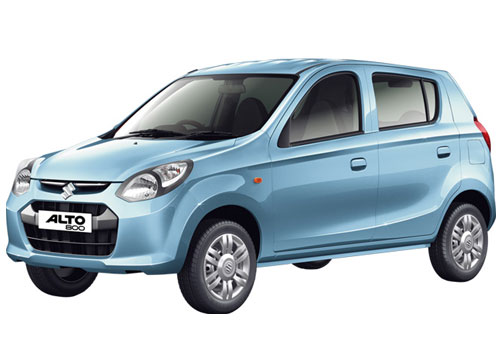 The best gift by Maruti Alto so far
Pros : Driver Airbag, affordable price, best after sale services, reliability
Cons : None.
HII! This is Ruchika writing from Gandhinagar Gujarat. I am a proud owner of Maruti car and have been using it since last ten years. Now I want to change my car as it is quite old and worn out. I am very satisfied with the performance of my Maruti Alto in every sense so somewhere in my subconscious mind I am extremely obsessed by the Maruti Alto. Although there are ample of options nowadays for a premium hatchback but I feel the reliability this company gives me is priceless. So and so I decided to buy the same car again the company just blessed me with a beautiful surprise as the all new Maruti Alto 800 LXI Airbag.

The new launch by the Maruti Alto leaves me speechless. The company has launched the car with a completely fresh look which is so attractive and mesmerising for me. The new look of the car is very stylish and elegant. The interior of the car is also beautifully designed. The company is famous for its after sale services and also the reliability it gives is like no other. The mileage of the car is excellent leaving no doubt about the excellence of the car.

But the best and the most surprising thing about the car is that it comes with airbag which is a very pleasant surprise. At this price the all new Maruti Alto 800 LXI AIRBAG gives a lot which is not expected generally in low cost cars. I would say that the car is the best so far in this segment by the company and I am soon going to buy it.