01-Jul-2013
By Rohan Arora
Price: 9,03,800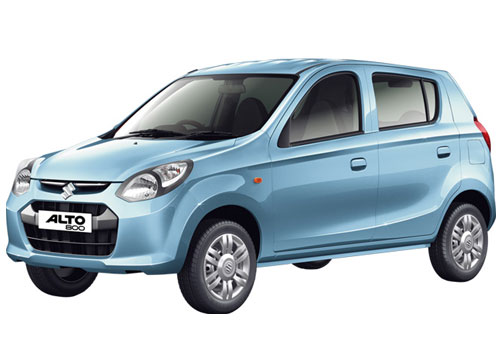 Maruti 800 is to be proud
Pros : Attractive appearance, Specious, Impressive mileage, Easy to handle
Cons : Light weight
Hello dear readers...

I am Roshan Arora from Jaipur. I like Maruti 800 small car because it's so gud looking and very fuel efficient small car with affordable price. More than 5 months I am using this new beauty of the Maruti. Along with impressive mileage, performance of vehicle is really awesome. Before it, I was maintaining the M 800 and it is not only much better than M800 but also Alto K10 as per my opinions.

I have Maruti Alto 800 LXI and there is no lack of power and performance. Its aggressive front and sporty rear give premium small car image. Features like Body Colored Bumpers along with Body Colored Door Handles, Power Steering, Power Windows, Digital Clock and many more make much more than an entry level small car. Its 0.8L petrol engine with 5 speed gearbox does not make high noise meanwhile, the Gearbox is every smooth.

I have a family of 4 members...and all can fit in easily. I have driven it for not only short but also long distance many of times and there is no heating problem in the power heart. At present, my Alto 800 LXI is returning me a mileage of about 16 kmpl in city areas and 21 kmpl on long drives. Finally, I am and my family is very happy with this sleek, beautiful and specious hatchback….thanks to Maruti for this new creation.