04-Jan-2013
By Karan
Price: 9,03,800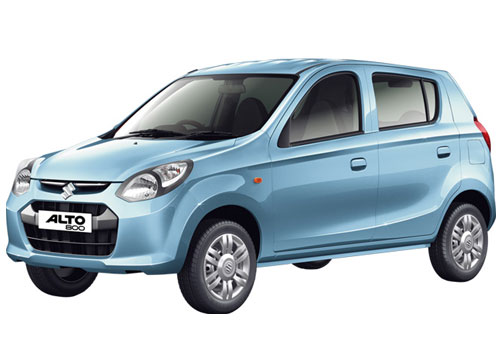 Never ending Wonder Alto 800
Pros : Mileage, Power, Performance
Cons : None
Hello all! My name is Karan and I would love to tell you about my newly purchased car Maruti Suzuki Alto 800 with an incredible engine power of 796 cc and power about 48 PS @ 6000 Rpm (PS @ RPM). Just a few days before I heard from my friends and colleagues that the choice I made has already made an earmarked booking of 80000 cars till date out of which more than 10000 were booked even before its price was disclosed. It really sounds great when people say that I have made a nice choice and I am sure if this progress continues, it is much likely that the brand will be called "Lord Maruti" in a few days.

According to my perception, my car is a good option for everyone. I am saying this because of the fact that I was planning to buy Hyundai Eon or Chevrolet spark but then due to my good luck I got to know that alto 800 is delivering a superior fuel efficiency of about 22.74 kmpl with petrol whereas on CNG it is offering 30.46 kmpl which is really too good for me and calls for a nice picnic every time when my family is free and moreover comparing to my previous car, the engine technology has more power, and less weight of the engine has made it very easy to drive on crowded roads even for a starter like my Brother.

I can definitely say that it is a very good surprise for me both in terms of price and quality as I paid an affordable price which was just close to 3 lakh and 20 thousand for the Luxury. It has a nice stylish and sleek functional interior and exterior which appears to be really groovy. Dashboard cabinet has enough space to store bare essentials and the boot space can accommodate enough luggage which eases up the day to day activities. I really loved the last long drive with my partner in the new Alto 800. It was a very Good, pleasant and comfortable experience.

GOSH!! I was really petrified to go to the service station of my last car wondering what amount of bill they would slap on me this time. Well I got a real relief when I visited the service station of Maruti three days back and I really loved the way they welcomed me. Overall customer experience was awesome. I always prefer a car which should have a low maintenance cost as I will never like to invest my salary unnecessarily on maintaining the car again and again so it has really proven to be more cost efficient and sturdy in terms of maintenance and other costs involved. Thus I would really like to recommend it to everyone as it proves to be an all in one package.