17-Oct-2012
By Ishan Sareen
Price: 9,03,800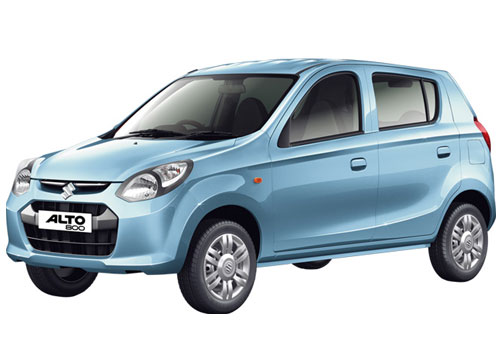 New Alto 800 – Now more value for your money
Pros : Better fuel economy, more space inside, better performance, elegant looks
Cons : Lack of safety features, poor quality of interior material
The all new Maruti Alto 800 is launched and I couldn't resist me from taking a test drive of the new version of country's best selling car. So my motive was basically to find-out what makes the new Alto highly popular among the price and mileage conscious Indian buyers. The Alto LXI is the top end variants same as before, with features like Power steering, front power windows, body colored bumpers and door handles and also an optional air bag. Exterior designing is better than earlier Alto's moderate looks.

Once again, the company has proved their matter by incorporating some really innovative upgrades inside the car one of which is really worth mentioning. The front seat backs are scooped in a manner that it offers additional leg room to the rear passengers, which in my opinion is a good upgrade. Also, the gear shifting looks more précis this time, thanks to the new technologies used by the company. Height of the car is also around 15 mm higher in comparison to the older version.

Coming to the engine, there isn't much difference between the engine performance of the older and new Alto 800. However, company claims to have boosted the peak power and torque to 48 PS at 6000 rpm and 69 Nm at 3500 rpm, respectively. When driving on the city roads, the car seems more stable on high speeds while at the same time being more responsive to the throttle.

Fuel economy of the new Alto, as company claims, is improved 15 percent to 22.7 km per liter for petrol version. This means, you get better economy and performance at almost similar price tag of older Alto.