06-Dec-2012
By Shweta
Price: 9,03,800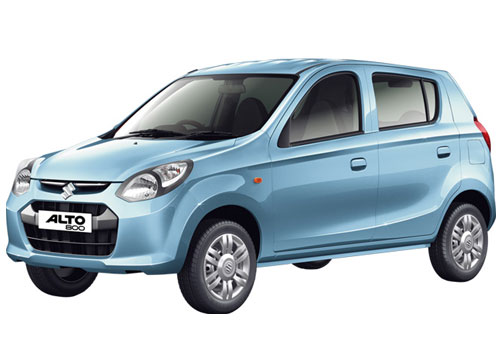 Experience a wonderful drive in Maruti Alto 800
Pros : excellent drive, spacious and nice styling
Cons : Safety features
When someone plans for a car, the very first thing that clicks their mind is that it should be driven excellently. Everything else in the car is secondary and the performance of the car comes first. Other things can be compromised if the car's engine is strong enough to deliver great figures. Somewhat like this I Shewta from Karnataka thought to have in the car I should purchase. I didn't have the budget for a sedan or an expensive car. It was my need first and then my wish. Though having a car than a two wheeler automatically is a brilliant thought but I needed a car up to 3 lakhs max.
I got to know about the latest addition of Maruti which is Maruti Alto 800 Std. This car is not like the previous cars of Maruti with sober looks. It was good looking. But above all was the driving experience that I had when I had a test drive. I really couldn't feel that I was actually driving a car which is so smooth so mess noisy and so much brilliant. The comfort I felt in driving it was out of this world. May be a sedan can't give this kind of drive. Without much luxury features added in this car I felt like nothing could be better than this. Yes the other features are also good like the seats are comfortable; the fabric upholstery in dual shade looks just fabulous.
I know that there are much better cars than this but in this budget; no car is as good as Maruti Alto 800 Std. After sitting inside this car and keeping my hands on steering wheel, the peace of mind I get is the best part. Whenever I am tensed, I take my car keys, sit inside it and go on a long drive. Nothing in this world can make me so happy that that drive which I have in it.