19-Oct-2012
By Rohit
Price: 9,03,800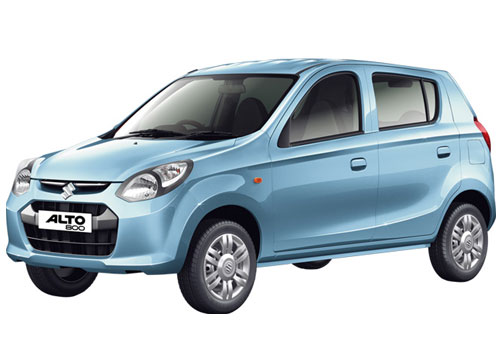 I am confused between Maruti Alto 800 and Hyundai Eon D – Lite
Pros : beautiful design, low running cost
Cons : M800 has a less appealing design
Since last two months I have been confused between two cars, Maruti Alto 800 and Hyundai Eon D – Lite. I have been so confused because both these cars are very similar in many of their aspects and they also do not have a very big difference in their prices. On one hand I have a car which is a crossover of two very successful cars. Both of these cars have been very successful in the Indian car market and have written a new success story in the small car segment among the middle class families.

These two cars are Maruti 800 and Maruti Alto. These two cars have been very nicely merged to produce Maruti Alto 800. This car has got the best of both cars and the beautiful design of a new car. The car impressed me a lot after it was released. I had made full plans to buy this car but another car has caught my eyes now and confused me very because earlier I had to only decide on which variant of Maruti I had to purchase but now I am very much confused between the Maruti Alto 800 and Hyundai Eon D – Lite. I am confused because the Maruti has just launched very recently but the Hyundai has been in the market since quite some time now. Even though the Maruti has been placed in a new case it still has the old engine of 800 cc or 796 cc to be precise. Whereas the Hyundai has an 814 cc engine.

Hyundai cars have been very famous for their peppy feeling in their drive right since the time it had been launched in India. I also like the Hyundai's design more than the Maruti as it gives more feeling of freshness in its design. On the feature aspect both the cars are almost same, with some things in this and some things in that. But let me talk about the car I like more, the Hyundai. This car's features comprise of cup holders in the front, remote boot opener, remote fuel lid opener, adjustable seats, adjustable headrests for the rear seat, digital odometer, low fuel warning, gear shift indicator, graphic band fuel gauge, floor console storage, chrome trip radiator grille, etc. While the top most or the top end version of Maruti which is a CNG driven car gives more mileage of about 30.4 km per kg of gas. This feature can really make the difference in the long run even if I spend about 1 lakh more on the Maruti.