02-Jan-2013
By Rajiv
Price: 9,03,800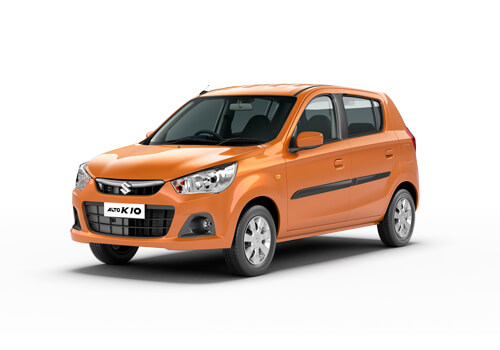 Knightracer from Maruti, my first car
Pros : economical, reliable high mileage
Cons : old looks, no major change in them
I am a college student, my name is Rajiv and I live in the city of Mumbai. I had been asking for a separate car for myself also. We already have two cars in our home and both of them are taken; one by my father and the other by my elder brother to his office. And I also needed a personal car for myself as there is a lot of rush in the public transport buses and local trains. It is also risky to travel in them sometimes due to high number of people who are already in them.

A couple of months ago I started convincing my father to get me car too. It is really hard to convince my father on anything that I want; he always thinks that I am a bit immature to have the things that I demand for. But even I am his son and I also projected my problems bigger than they actually were. I told him about the difficulty I have when I have to go to college in the buses and the local trains. I even told him about the problem I have to face if I ever go out at night with my friends. I have to either face my friends who make fun of me or if I ask for my brother's or father's car they either have to go somewhere out or they just simply refuse me.

After having many long sessions of discussions with my father and brother, I finally succeeded in convincing them to buy a new car for me. After consulting many people and auto experts I decided to go for the Maruti Alto K10 Knightracer. It is very affordable and reliable as neither the price of the car is very high nor it requires many expenses to be made on it after it is sold. The car also manages to deliver a good amount of power which is enough for me.

The car also manages to deliver a good mileage which is also very impressive for my father as well as my brother who support the expenses I have in fuel. The interiors of my car are also very classy and highly comfortable for a car of this price. The air conditioning system of the car is also very impressive as it cools the car down in a moment. The car is also fitted with a power steering which make it very easy for me to manage the car in heavy traffic which my city normally does have. I finally got the car around a month ago and I am really happy and convinced with car that I have. I am just disappointed by one fact that the company has hardly worked on the looks of this car and there are hardly any visible changes. Apart from this I am highly satisfied with my car.