25-Jan-2013
By Rajshekhar Swami
Price: 9,03,800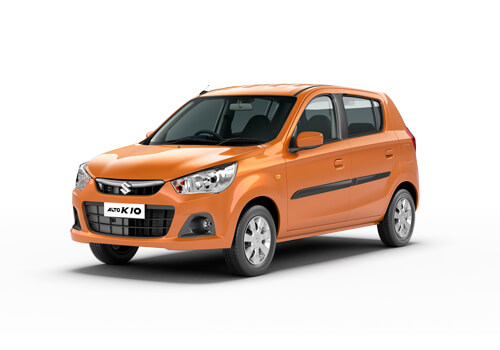 Maruti Alto is the perfect one for me
Pros : affordable, handy, comfortable and enough spacious, great pick up and mileage
Cons : none
Hello everybody! This is Rajshekhar Swami from Patna, Bihar. I have a Maruti Alto K10 Knightracer and the car is just a perfect car for me. The car comes in a very affordable range is easily approachable for all the middle class people of our country. Since a long time I was planning to buy a car which is not very expensive but which could meet the basic requirements of me and my family. I always had the Maruti Alto K10 Knightracer in my mind as it is a very reliable company, is a good car and the best part is that it comes in a pocket friendly range.

The car if we see is a small package with big returns. It is very handy and good to drive. I was always very scared of driving a car and thought that I would never be able to drive one but after I got my Alto I think the best thing I like is to drive it. The car is very comfortable and enough spacious and is good for a small family like ours. It very easily accommodates five people and in a very comfortable way. The car's pick up and suspension are just great and I am very happy by its performance. The car gives a very good mileage which is levels above my expectations.

The only drawback of this car was that the car is a petrol variant and not a diesel one. I was a little sceptical about it because all my friends told me that I must have bought a diesel variant as the petrol prices are very high and are still rising every now and then. But the diesel variants come in a range that I could not afford so I had to settle down with this one. But now in the recent times I have heard a news saying that the diesel prices are also about to rise in the next ten months and that too by rupees ten straight away. So I guess now I can say that I am not missing a diesel variant much and yes my Maruti Alto K10 Knightracer is the best option for me and will always be!