19-Dec-2011
By Sumit
Price: 9,03,800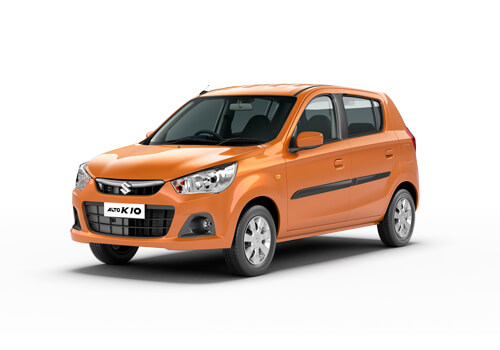 Best value for money
Pros : Sleek design, very good fuel efficiency, best city ride, low turning radius, good handling and very easy to drive vehicle
Cons : Interiors are cramped and sometimes makes me feel suffocated
When it comes to car I still feel a lot about my Alto which I destroyed completely in an accident or it will be very right to say that my Alto sacrificed its life for my sake. Incident happened on national highway when I was heading towards Delhi and after leaving the mid way approximately 2 miles ahead a car coming from the front at enormous speed hit me. I spent two months in coma and it was Maruti's high build in quality that saved me that day. Car sacrificed completely and saved my life. I am going to purchase a new car but still the glimpse of my Alto fascinates me and I am looking forward to buy Alto again. I took test drive of the all new Alto to find out what Maruti is offering and I become very happy after taking the test drive.

Exteriors are improved a lot with beautiful looking headlights and gorgeous sidelines. Tyres are now broader than the previous version and suspension has been improved a lot. Interiors look refreshing and car is now more spacious from inside, boot space is also increased to a good level. Under the hood I found an all new K-10 engine which is more powerful and provides a better coordination between a/c and pickup. After sales service of Maruti is best in class as we all know and maintenance cost is not a matter of much concern.

Overall it's a best vehicle I ever drove and a much trusted ride on long drives. Maruti Alto is a good definition of a family vehicle that serves at best all the time and comes at a very reasonable price.