11-Nov-2011
By Kamal
Price: 9,03,800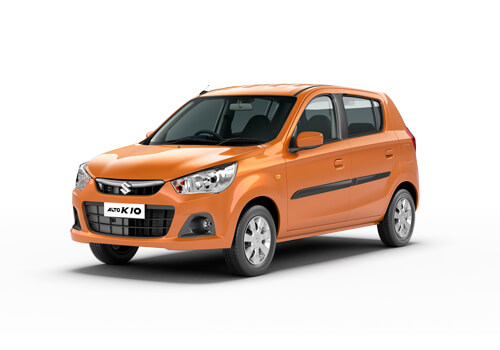 A best vehicle made as per the requirements of a middle class family
Pros : Very reasonable price, amazing mileage, easy to handle, turning radius is much low, Maruti's trust and a very fruitful investment
Cons : Cramped interiors with almost nil boot space, tyres are small and suspensions are not able to restrict dirty road vibrations
I am a student and am looking forward to buy a car. I have very basic requirements and taking test drive of different cars to explore them well and to figure out which among them will suit my requirements at best. I took Maruti Alto's test drive yesterday and am very much satisfied with the overall drive quality and am thinking to buy it.

A very nice looking small car powered with K-10 engine. I pressed accelerator and car responded like a jet plane, very agile and easy to drive vehicle that enables to take sharp turns. Mileage is great and is very much desired in our country where fuel rates are soo high and that too keep on increasing. I drove it for 40 minutes in city and then we headed towards highway. A/c is great and I was feeling very great inside the cabin, very comfortable seats with plenty of space especially legroom. Rear side is a delight and boot space is enough to carry all my stuff well.


It's a best car for starters like me who want a comfortable ride that gives good mileage and always ready to serve at best. Sometimes I like to go on long drive and I have a gut feeling that it's gonna be very exciting too. A fully loaded ride with all the basic features in a very reasonable price and that too is recoverable on resale. I have a "wow" feeling about my upcoming purchase and now I am very much able to understand why Maruti is called a legendary car manufacturer because there products are designed keeping all the desires of the potential customer in mind.